The Gfinity FIFA 16 Play Like a Legend Championship has been announced and will take place between February and May 2016.
Microsoft Xbox have chosen to partner with Gfinity for a second time after the success of last year's Play Like a Legend Championship which saw Spencer "A Huge Gorilla" Ealing crowned Ultimate Champion taking home a chunk of the $25,000 prize pool.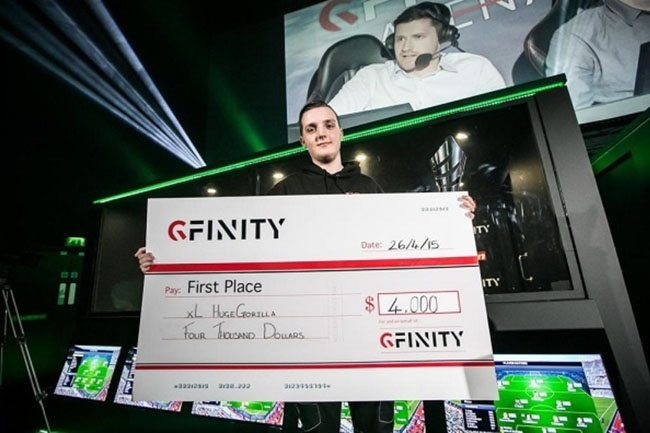 Neville Upton, Chief Executive Officer of Gfinity, said: "We are delighted to be asked for a second consecutive year to host the European FIFA Play Like a Legend Championship. This is a testament to our growing reputation of hosting highly successful eSports tournaments. We are grateful that Microsoft recognize this and continue to see Gfinity as the ideal platform to host such tournaments. FIFA continues to be one of the most popular titles within our community and has helped us drive growth in key territories including UK, France and Germany."
This year's tournament will pit Europe's top Ultimate Team players against one another and have a total prize pool of $29,000, split over 3 season finals.
The first and second season will rack up $7,000 in prize money each and will finish with finals on 13th February and 26th March respectively.
The third season, boasting a generous $15,000 prize pool will feature the 2016 Grand Final to be held on 7th and 8th May.
All finals will be held at the Gfinity Arena in London.
How does the Gfinity FIFA 16 Play Like a Legend Championship work?
If you want to take part in the Gfinity FIFA 16 Play Like a Legend Championship you'll need to register at Gfinity here.
Once you've registered take part in as many online qualifier cups as you can to earn Gfinity Points and climb the leaderboard. Qualifier tournaments will be held on Mondays, Wednesdays and Fridays.
The season 1 leaderboard will freeze at 12am GMT on 31st January and the top 12 players (split regionally) will be invited to take part in the final at the Gfinity Arena.
Seasons 2 and 3 will follow suit.
For the regional split and prize breakdown the full unedited press release can be found here.
Let us know if you're going to enter the Gfinity FIFA 16 Play Like a Legend Championship and we'll keep track of your progress. Good luck!