Squad Building Challenges are one of two new features in FUT 17. (The other being FUT Champions). Here's the lowdown on the latest FIFA 17 game mode.
Stop! Don't discard that Jordan Henderson! Yes he's terrible and wouldn't get into your Sunday league team but he's not ready to be sent to FUT purgatory just yet. He might be surplus to requirements on the pitch but with the introduction of Squad Building Challenges in FUT 17 you might still need him.
Wait!? What are Squad Building Challenges?
Seriously…. -_-
There's no trickery or EA marketing wizardry going on here folks. Squad Building Challenges are exactly what it says on the tin.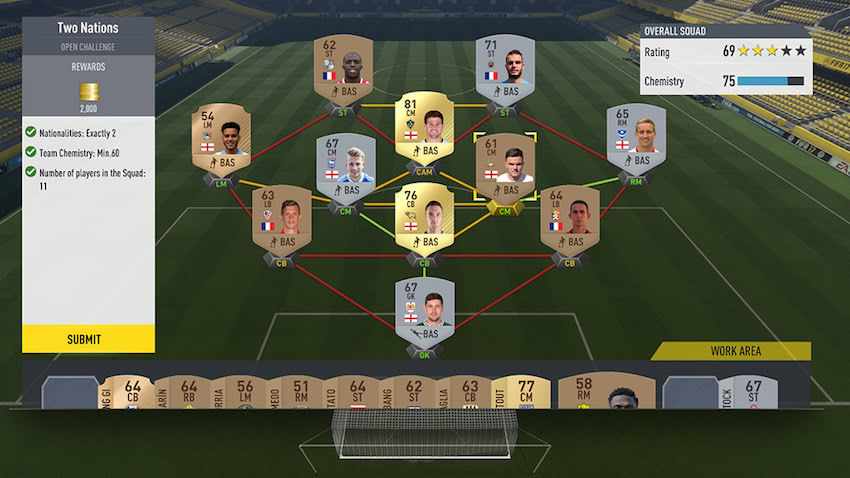 You're presented with a challenge and you have to see if you can build a squad with players in your club that match the criteria set out by EA.
There are individual challenges for example:
Two Nations: Exchange a squad made up of two nations and at least 60 chemistry
Triple Trouble: Exchange a squad made up of three nations and a maximum star rating of 3
Quad: Exchange a squad made up of four nations and a minimum star rating of 3
Five League Hybrid: Exchange a squad made up of five nations using only bronze and silver players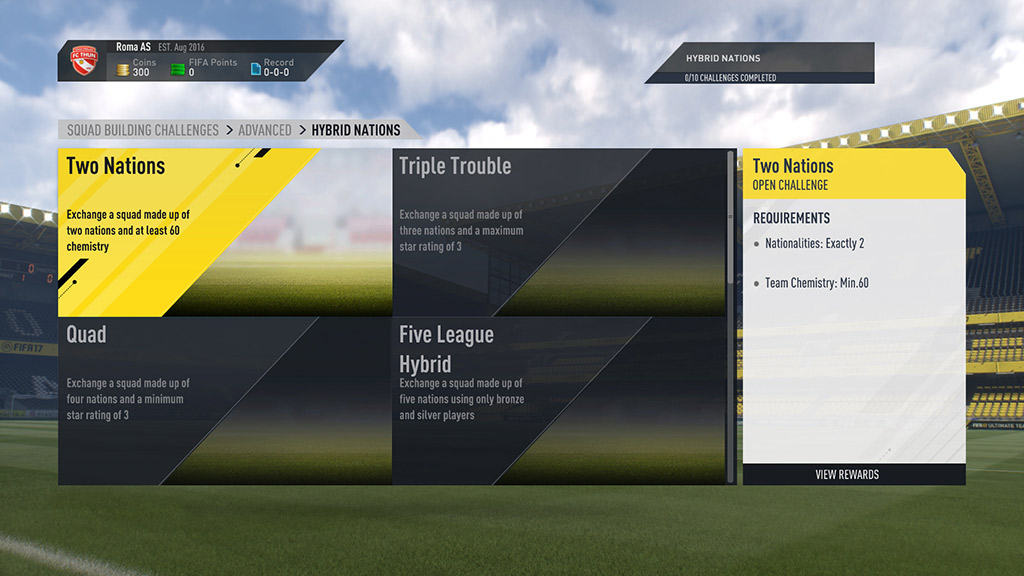 Notice that each challenge starts with "EXCHANGE a squad". That's because the players you use to complete the challenge are exchange for your reward. i.e. You WILL NOT get them back. So be careful which players to use and weigh up if the reward is worth losing them.
The rewards for individual challenges include things like packs and coins.
Individual challenges are packaged up into groups. For example the group of challenges in the image above is "Hybrid Nations". Groups with contain a number of similarly themed challenges and the rewards for completing all the challenges in a group are considerably better even including unique player items.
Some of the challenges will be timed and the great news is they'll be accessible via the FIFA 17 FUT Companion App so you'll be able to play even when you can't get to a console or PC.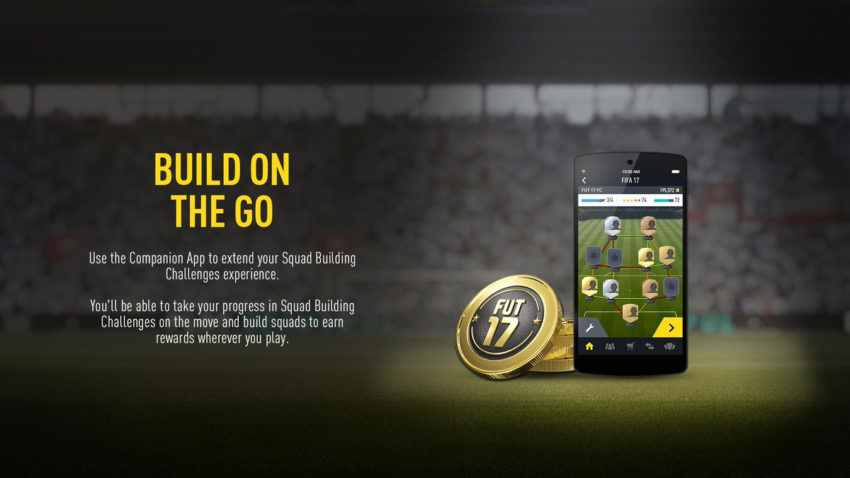 Squad building challenges will have two main effects on the FUT infrastructure.
It will encourage more action in the Ultimate Team transfer market with discard worthy players suddenly having value to people looking to complete their squads.

And, to the delight of EA shareholders, it will encourage people to buy more packs as previously worthless players now might be put to some use.
My personal view is that squad building challenges add a much needed dynamic to FUT in FIFA 17. For the non collectors like me out there it finally gives value to those cards you get that you know will never see the light of day (and those untradeables that end up clogging up your club). I'm looking forward to seeing what kind of rewards we'll get.
What do you think about Squad Building Challenges? Let us know in the comments.