We're treated to the first glimpses of the new Frostbite Engine in the FIFA 17 Official Gameplay Trailer and it's looking sharp. James Rodriguez, Eden Hazard, Marco Reus and Anthony Martial take us from getting focused in the dressing room, honing their technique on the training ground to killing it on the pitch under the narration of the dulcet tones of new Man United boss, José Mourinho.
"OK guys, a new season, a fresh start. Today is about winning. In football this is the most important thing. When we win we make the fans happy. They are why we train. They are why we are here. So remember what we need to do.

Be strong on the ball
Make intelligent runs
Be ruthless in front of goal
And own every moment

The time has come. You are ready. The fans are ready. Now go show them why we are the best.

Make them happy. Make them sing your name. When you play for the fans, that it when we win."
First impressions of the gameplay trailer show off just how much the Frostbite Engine intends to take FIFA 17 graphics to the next level.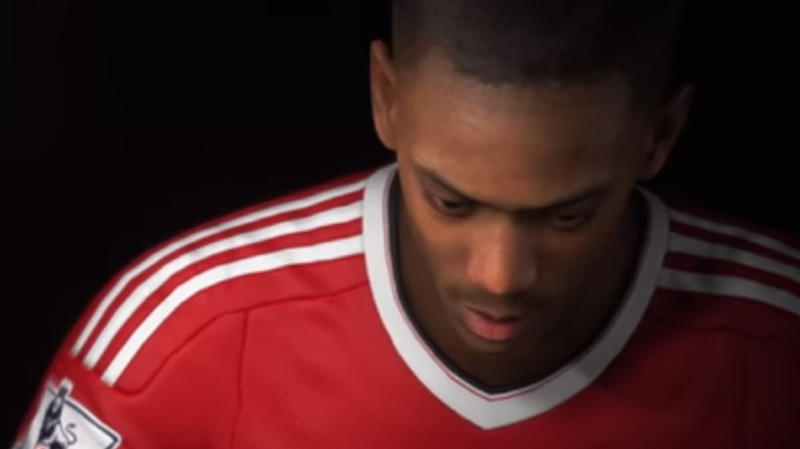 Next we're told about the 4 main features EA SPORTS are focusing on during this phase of the FIFA 17 marketing campaign:
Physical Play Overhaul
Active Intelligence System
New Attacking Techniques
An finally the FIFA 17 Gameplay Trailer closes out with enough official gameplay footage to get your thumbs twitching in anticipation of it's release at the end of September.
Despite all this though, Hontvári Tamás managed to find some flaws in the trailer in the YouTube comments,
"FIFA 17 is so unrealistic, Mourinho cares about fans, Hazard is visible, Reus is not injured, James R is actually playing and Cristiano Ronaldo lets him take a penalty."
Are you excited about what you've seen so far or reserving judgement until more details come out? Let us know what you think about the FIFA 17 Official Gameplay Trailer in the comments.