FIFA 17 has been announced and the big news is it will be using the Frostbite Engine.
Apart from making James Rodriguez, Eden Hazard, Anthony Martial and Marco Reus look like a Louis Walsh manufactured boy band what actually does the Frostbite Engine do and how will it effect FIFA 17? Check out EA Sports official announcement video then read on to find out.
The Frostbite Engine is a flexible development framework that will allow EA to develop new ideas and achieve their visions quicker and easier than ever before. It's famous for creating the beautiful, dynamic worlds of Star Wars Battlefront, Dragon Age: Inquisition and Battlefield and EA Sports believe it will enable them to push the FIFA series forward in terms of gameplay, graphics and features.
It wasn't long ago that EA were rocked by a transition to Xbox 360 and PS3 that was about as smooth as Mel B's upper lip. The new Impact Engine was meant to be groundbreaking but it was riddled with glitches which on the plus side catapulted KSI to stardom with his FIFA Funnies series.
*Ah, so many good Impact Engine memories*
After being shaken by that hairy experience they announced a flashy new Ignite Engine that was flaunted as the saviour to bring the series back on track. It did ok, it allowed leaps forward in the pursuit of realism (although it's debatable whether realism came at the expense of fun).
So why the sudden need to change FIFA 17 to the Frostbite Engine?
EA have had a vision for a unified engine between games for a while. EA executive vice president Patrick Soderlund told GameInformer at last year's E3 that he "saw a world where there is only one tech platform [for EA] long term. We just need to have a conscious plan and strategy for how we get there."
It seems like they're not far off!
Using the unified Frostbite Engine for FIFA 17 means that developers have the freedom to create fantastic new features without having to reinvent the wheel re-writing big chunks of code. They're not tied down by external software so things can get done quicker without wading through licencing red tape.
Plus having a pool of 3,000+ developers all trained on the same engine means that if one title's struggling resources can be pulled in from elsewhere.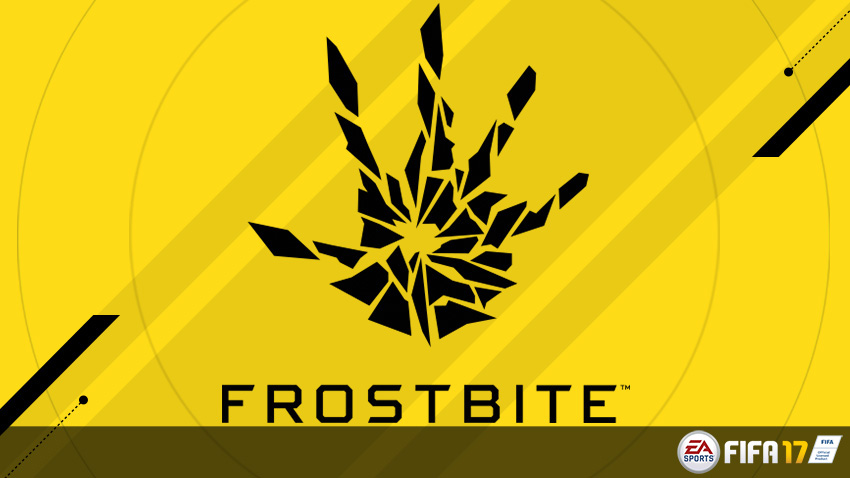 That's brilliant! What's the catch?
Going forward the shackles are off and new awesome features should be flying at us faster than transfer offers to Leicester City.
But maybe not for FIFA 17… Changing from one game engine to another is a seriously big job and one that has to be done right or it's game breaking. I don't know what resources the EA team in Vancouver have thrown at this but it's possible that such a big transition could come at the cost of new features or development of certain game modes. (Pro Clubs neglect anyone?)
One game mode that has been made possible from the introduction of the Frostbite Engine is FIFA 17's The Journey in which you take control of Alex Hunter's footballing career on and off the pitch.
So what do you guys think? Excited for the frostbite engine or worried that certain game modes will take a hit? Let us know!
FIFA 17 release date
North America: September 27th 2016
Global Release: September 29th 2016
EA Access and Origin Access members (on Xbox One or PC) will get limited access to the game around a week before it's released.
It will be available on the Xbox One, PS4, PC, Xbox 360 and PS3
Bad news for old generation console players. Xbox 360 and PS3 versions of FIFA 17 will not be using the Frostbite Engine presumably because they just don't pack the power of their newer counterparts.