And the FIFA 17 cover winner is Marco Reus.
EA Sports gave the fans a selection of 4 players to vote on and they have spoken.
Dortmund's MARCO REUS is the definition of a technically proficient footballer. Strong with either foot, lethal from a dead ball, and with a knack for scoring important goals, the German international has featured in the Bundesliga Team of the Year four times and is the heart and soul of his hometown club.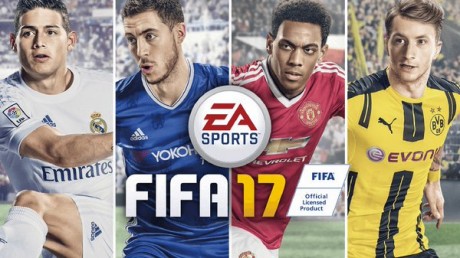 The other contenders were:
JAMES RODRÍGUEZ
The Real Madrid number 10 burst onto the world scene with his outstanding display in the 2014 FIFA World Cup, where he won the Golden Boot with six goals in five games. The talented midfielder is the current captain and pride of Colombia. One of the best strikers of a dead ball in the world, James Rodriguez helped influence the Set Piece Rewrite in FIFA 17.
ANTHONY MARTIAL
Winner of the 2015 Golden Boy Award for the best under-21 player in Europe, the Manchester United striker scored 17 goals in an incredible first season and also made his senior debut for France. Anthony Martial has proved he is one of the most talented strikers in world football and helped influence the New Attacking Techniques in FIFA 17.
EDEN HAZARD
The 2014/15 Premier League Player of the Year, Eden Hazard can be impossible to defend, possessing dazzling skills, touch and penetrating dribbles which help create magic from any situation on the pitch. Always a master at fighting for position and space, Eden Hazard helped influence the Physical Play Overhaul in FIFA 17.
What do we think a worthy FIFA 17 Cover Winner? Comments below!