The FIFA 17 soundtrack contains a mix of the hottest and most promising music artists on the world stage. Their songs will be listened to millions of times during the game's lifespan. Here you can find the songs and bands with a confirmed place in the coveted FIFA 17 soundtrack.
Here's a bit about how the music is chosen for this year's FIFA 17 playlist. If you're interested in who's responsible and how the music is chosen then please read on. If you want to get straight to the tunes, stick your dancing pants on and click here to jump straight to the disco.
How is the FIFA 17 Soundtrack selected?
EA games always have good music. And that's no accident! EA has a whole department, cunningly called the EA Music Group, that's dedicated finding songs and artists, creating soundtracks and continually improving the music that goes into EA's games.
The EA Music Group, headed by their Worldwide Executive and President Steve Schnur, have introduced some of the biggest bands in the world including Franz Ferdinand, Kasabian, Bloc Party, Imagine Dragons, Arctic Monkeys and Kings Of Leon to name just a few.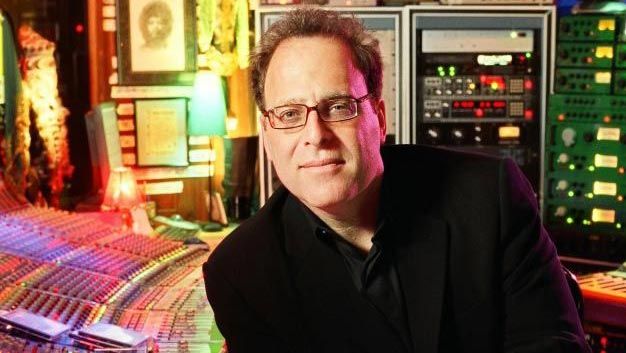 EA's past record is impressive but Schnur doesn't rest on his laurels. He believes that,
"Within the next 10 years, (EA's) ability to create, expose and discover new music of every genre will be beyond anything the industry or the consumer has ever known before."
That's a pretty bold claim.
The songs aren't thrown into FIFA to provide background noise either. Steve and his team will work closely with the producers of FIFA 17 to understand the vision for the product before travelling the world to collate the sounds that will define the game's audio personality.
"Every song on every soundtrack must enhance the overall gaming experience, taking both the gameplay and emotional tone to another level."
Choosing music for FIFA 17 has added difficulties. The game's global appeal means that EA want to represent as many countries as possible and have been influenced by new music coming out of Central America, Brazil, Argentina as well as right across Europe.
EA's philosophy for the FIFA series has always revolved around discovery. They try to identify the tracks that will be big hits in the coming year. Although with FIFA's reach this tends to be a self-fulfilling prophecy.
They also seek out artists and songs that have been local hits abroad that have global appeal but not been able to reach a wider audience. FIFA 17 is a fantastic platform to give these artists huge exposure that might not have been available otherwise all whilst giving us gamers the chance to fall in love with something we might never have ever heard of otherwise.
Give them their due, EA Music Group do a grand job and the FIFA 17 soundtrack is surely going to be amazing but if there's any songs that slip into the game that you don't like, rather than let them grate on you for 12 months don't forget you can skip tracks in FIFA using the back button or remove them completely in the game's options.
Confirmed Songs in the FIFA 17 Soundtrack
Dizzee Rascal & Calvin Harris – Hype
Paper Route – Chariots
KAMAU – Jusfayu (feat. No Wyld)
Zedd – True Colors
Tourist – Run