Rumours of Women's National Teams coming to the FIFA series aren't anything new. We even announced they'd been added a couple of years back (but not many believed us). There have even been petitions to get EA include women in FIFA 16. This year however, they're in the game.
12 women's national teams will be included in FIFA 16 when it's released next month. It's something the team at EA have been talking about for a while but other gameplay changes have been taken priority such as passing and shooting mechanics.
Finally, after a hugely popular Women's World Cup, now is the right time to add them to the series.
FIFA 16 Women's Motion Capture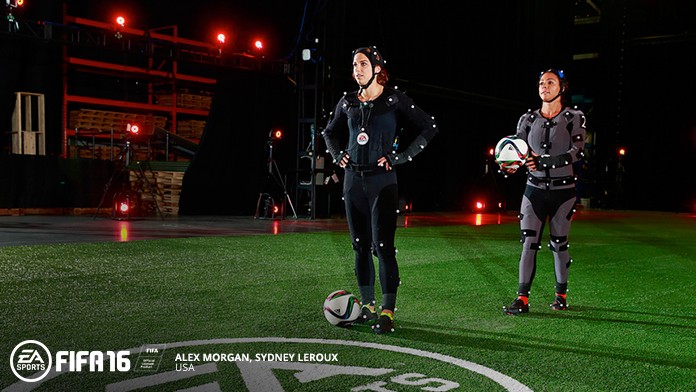 EA haven't just thrown female faces and hair on the male players either. They've rebuilt female players from the ground up.
Not only did they rebuild their animation rig and fly the head capture team around the world to capture each player's likeness but they also motion captured some of the US national team to make sure the female animations were authentic from running, shooting right through to celebrating.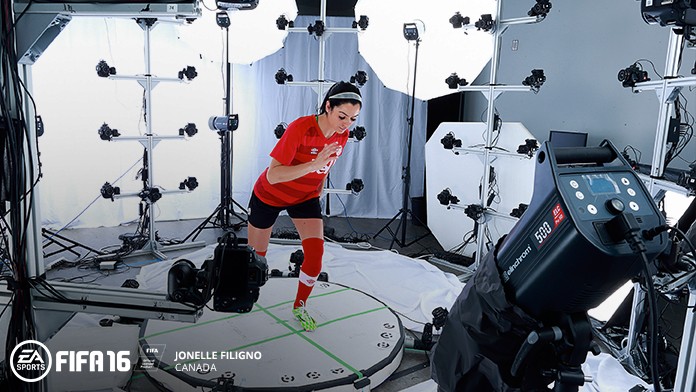 Women's National Teams in FIFA 16
National teams were chosen rather than the domestic Premier League for example because EA didn't want to restrict exposure to one market. They wanted to get the broadest appeal possible.
The 12 women's national teams to be included in FIFA 16 are:
Australia
Brazil
Canada
China
England
France
Germany
Italy
Mexico
Spain
Sweden
USA
Women's teams will only be playable against other women's teams in the game.
[mom_video type="youtube" id="siVeBCaYeko" width="600″ height="338″]