Another year, another FIFA. But what innovations have the team at EA come up with for FIFA 16? We've already seen the inclusion of women's football and the introduction of a new training system overlay but Aaron McHardy, Lead Gameplay Producer, talks us through what's new on the gameplay side of things in FIFA 16.
Defending
This year defensive agility has been improved with 25 changes introduced to try to balance 1v1 situations.
Players will have greater freedom of movement to track the quickest and most skilled attackers.
There's also more variety in defending with fake tackles, in air tackles and brand new slide tackles that you can even branch out of if you over commit.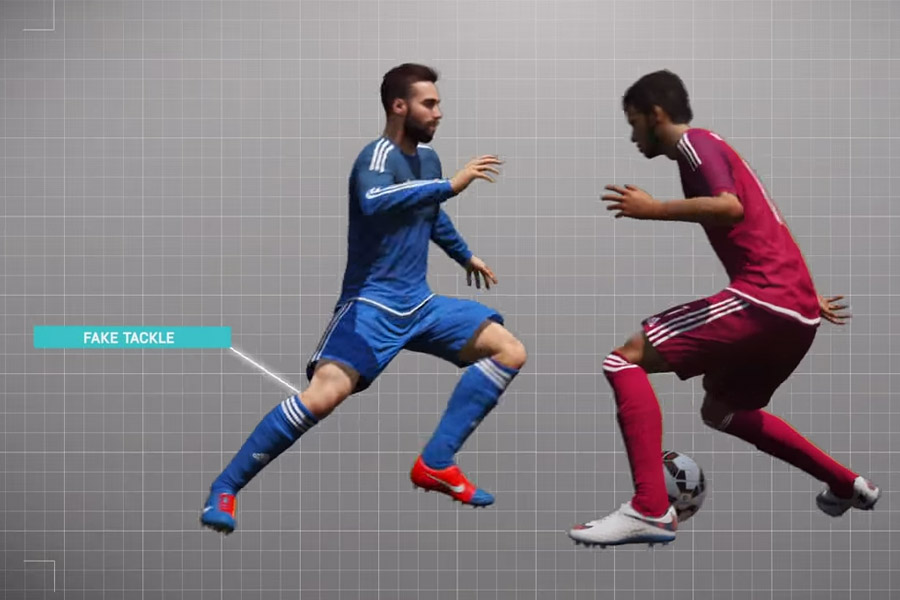 Team-mates will also have better awareness of dangerous situations and will work hard to track back and cover gaps.
I really hope that all this makes defending a more manual experience again as players have been able to hide behind an AI controlled contain system for a couple of years now.
Hopefully online play will feel like you're attacking against human players again and offline defending will once again feel rewarding.
Goalkeepers have been given a boost too with EA working hard to improve goalkeeper fundamentals.
Midfield
AI players have been equipped with interception intelligence to automatically cut out dangerous passes that shouldn't get through.
Whilst this may help make the game look more realistic I can't help but think that this is yet another feature to hold people's hands by automatically doing the things that the player probably should be doing for themselves.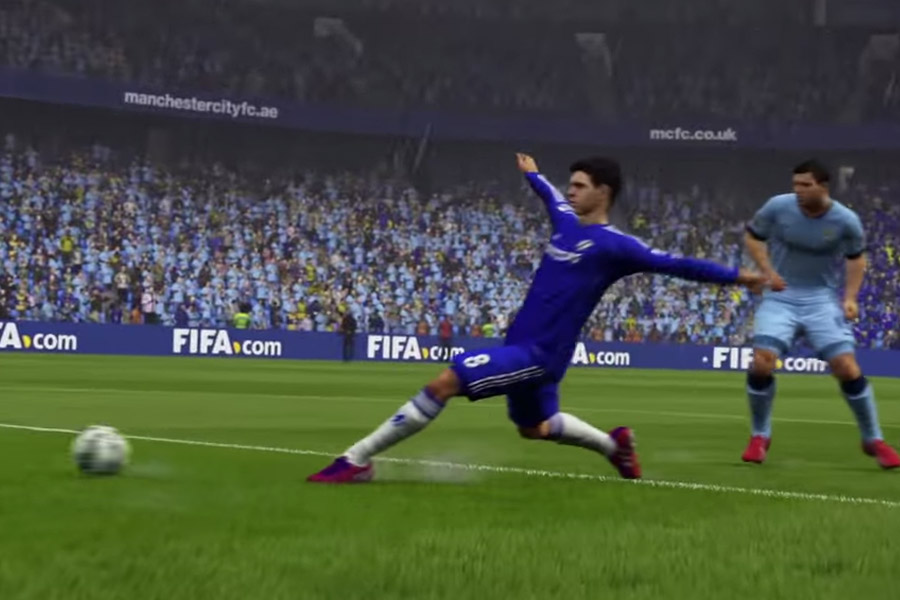 On the other hand, passing with precision revolutionises the way you pass. In FIFA 16 you can ping passes with pace into team mates feet or path. Hopefully this will go some way to counter interception analysis enabling you to weigh up your options and pick out intelligent passes with purpose.
Time will tell if there'll be a winner in this midfield tug of war or if it will end in a perfectly balanced stalemate.
Attack
Dynamic crossing is the first thing mentioned out of the attacking gameplay changes. Double and triple tapped crosses can now be whipped into box behind the back line and targeting has been improved helping you accurately find your attackers path.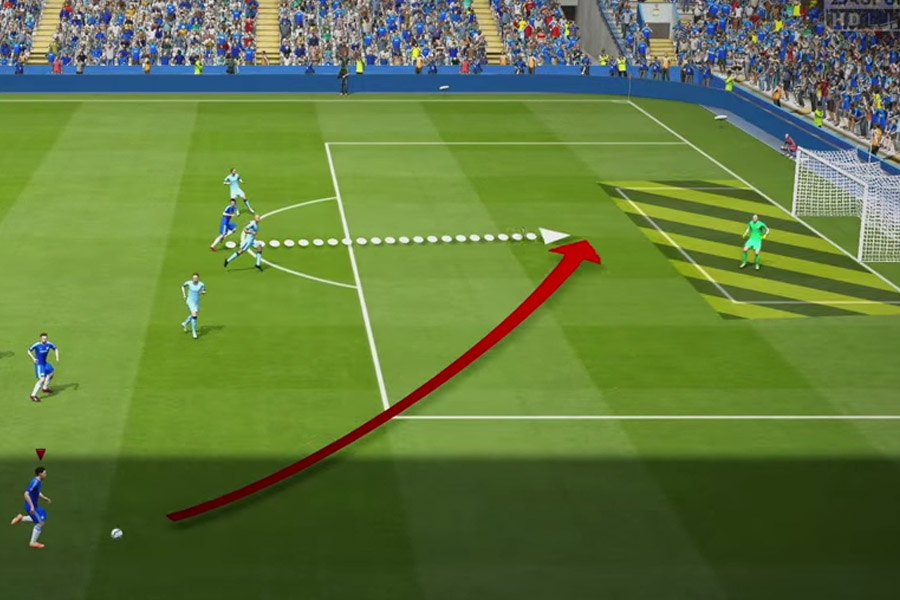 No touch dribbling is one of the higher impact innovations in FIFA 16. Lionel Messi has been working with EA to capture the techniques of body feinting dribbling without actually moving the ball. Clinical finishing, which improves the shooting physics, is all about getting you to feel how you strike the ball and pledges to get you scoring goals that will get you out of your seat.
Final Thoughts
Apart from No Touch Dribbling there's nothing that seems game changing coming to FIFA 16. The team at EA look to have polished what was already working in an attempt to tune up the whole balance of the game.
My personal hope is the defensive agility and awareness coupled with interception intelligence doesn't dumb down the defensive side of FIFA even more.
All in all I'm quietly optimistic and I'm looking forward to getting my hands on it. What do you think of the changes so far?