The FUT 16 web app and mobile companion apps open their doors on 17th September for returning FIFA players to get a head start in the transfer market. Yes, the transfer market is back!
The transfer market in the web app and companion apps are exclusively for returning players to ensure no "bots" make it onto the market. In order to access the mobile apps you'll need to log into the web app first.
If you didn't log into FUT this year however you're going to have to wait until you get your hands on the FIFA 16 game before you can start building your team.
"Webstart" (as EA are calling it this year) is an FUT 16 pre-season where previous players are rewarded for their loyalty with returning player packs and the chance to start trading and building squads before the game is released on 22nd (US) and 24th (UK) September.
According to EA's FAQ if you've had your account banned or even wiped previously you won't be able to get access to the FUT 16 web app.
Transfer Your FIFA Points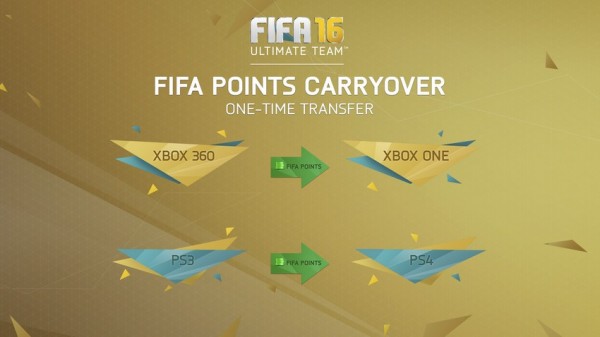 FIFA Points won't be available to buy on the apps. You'll only be able to purchase these on the console. EA have announced that there'll be a one-time opportunity to transfer any existing FIFA Points you own to FIFA 16 but as far as we know you'll have to do that on console too so you'll either have to wait in order to use them or jump on the 10 hour early access available from 17th September (for a charge) through EA Access.
FUT 16 Price Ranges
After some speculation that they might be a thing of the past Price Ranges have made a comeback although EA have said they'll be much wider than they were last year to facilitate more trading opportunities.
They will be regularly monitored too to ensure liquidity in the transfer market (the ability to actually buy and sell players) and also to make sure top players are attainable for everyone.
Split Economies In FUT 16
Another thing worth noting is that for the first time in Ultimate Team transfer markets are going to be split between the Xbox One and Xbox 360 and also the PS4 and PS3 whereas before the co-existed.
This means that a player listed on the PS4 can only be bought on PS4 for example. The move is to make it more difficult for coin sellers to transfer coins. A side effect of this is that players will have different values on each console and price ranges will have to be monitored on a console by console basis.
As for whether or not trading on FUT 16 web app sticks around depends on whether or not people manage to take advantage of it (and believe me, they will try!) The FUT economy went south very early on last year and that's something EA will be keen to avoid in FIFA 16.
Hope you found this article about the FUT 16 Web App useful, feel free to share it!