Legends Jamie Carragher and Gary Neville put their footballing heads together to draft their first squad in EA Sports newest addition to Ultimate Team in FIFA 16, FUT Draft.
What is FUT Draft
Those of you that have played Hearthstone's Arena mode before will be familiar with the FUT Draft format.
In Arena you're presented with 30 choices of 3 cards of similar power and have to forge a deck from the choices you're given to compete in a series of games.
FUT Draft is extremely similar in that you're given a choice of 5 players from each position have to build a 23 man squad to compete in a 4 matches.
How Much Does FUT Draft Cost?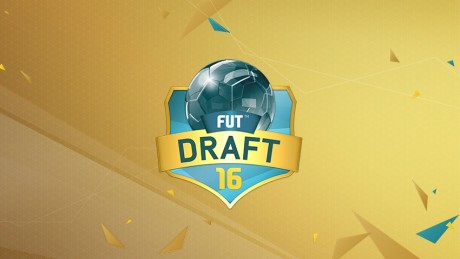 It costs 300 FIFA Points for each FUT Draft you take part in. That's around £2.40 in real money. For that you'll get to play 4 matches with your drafted players with the chance to win some rewards for your Ultimate Team club.
You can also pay an entry fee of 15,000 coins or use 1 Draft Token. (Draft tokens will occasionally be found in packs).
Step By Step Guide
Choose Your Formation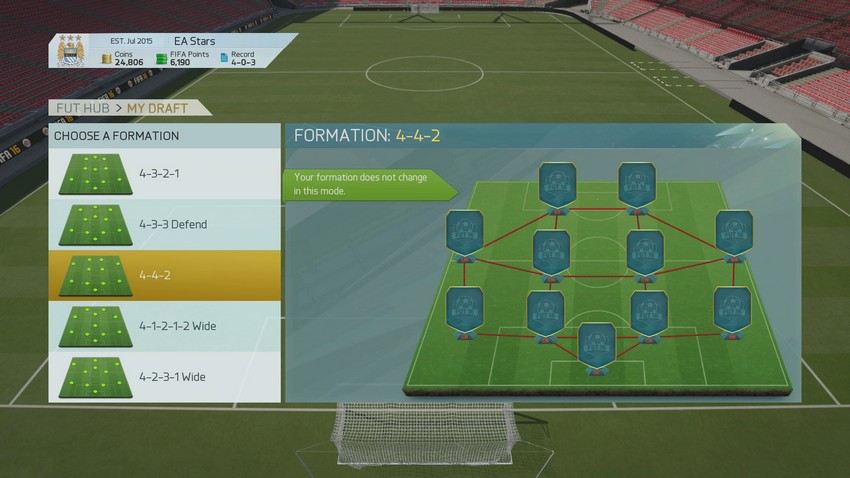 When you first start you'll be faced with a choice of 5 formations that you need to stick with for all of your four matches. You'll be offered different formations each time and because your go to 4-3-3(4) might not be there FUT Draft forces you to try out new formations, and who knows, you might find one you prefer.
Choose Your Captain

Next your presented with five players to pick as the captain of your team. These players could be from any position. Choose carefully because you're going to have to build your whole team around him.
Once you've chosen your captain they'll take their place in their position and it's on to building the rest of your squad.
Build Your Squad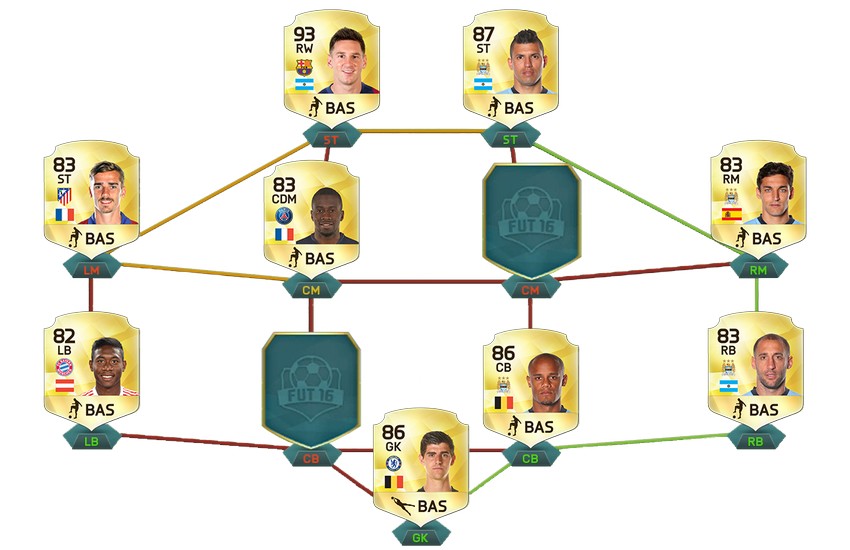 With your captain in it's time to get him some team-mates. When you click on a position you'll be presented with 5 players of a relatively equal standard and it's up to you to pick one for your team. From then on you go through your team's positions in any order you see fit.
Going for the best overall player each time isn't necessarily going to be the best option. You're going to think about team chemistry and how each player's abilities and attributes will fit in to your style of play given the formation you've chosen.
It's a real blend of skilful squad building and good old EA RNG and if you get tired of picking there is an auto-complete option available.
Head Out Onto The Pitch
Once you've assembled your squad it's time to get some games in. 4 to be precise. There isn't much info out there about online gameplay yet but my pal Tom from Futhead has this info about the games:
There are bookings and red cards but bans don't carry over into the next game.
There are no contracts. You get each player you've drafted for the four games only.
Stamina resets after each game so fitness cards aren't necessary.
Reap Your Reward

Once you've played your four matches it's time to get your reward. You get different levels of prizes depending on how many matches you win. Just entering FUT Draft puts you on the first tier of the prize ladder so you'll get rewarded even if you don't win any games. The more matches you win however the better your prize will be.
Personally I think this is a fantastic mode to be added to Ultimate Team and the casual addition that FUT's been crying out for. It will be a welcome break from the grind up the divisions. What do you think?