Ok so, this is FIFA 16 Pro Clubs content from the closed BETA that was held last week which only a select few got to take part in. We are lucky enough to be able to share some of the new content early on.
The changes aren't too drastic this year for pro clubs. I can confirm they have implemented new hairstyles and beards: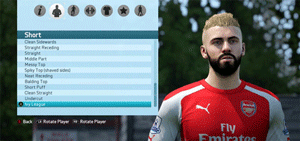 As you can see two new hairstyles have been added. Reus' haircut is now usable for your virtual pro. The other is Ivy league which is more of a generic haircut and I am unfamiliar with its origin.
Four new beard styles have been introduced. Finally you can have a full beard! In my opinion they look really nice, looking forward to using them and seeing what they look like on the pitch.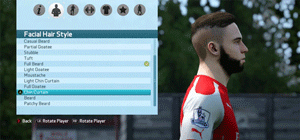 [one_half_last]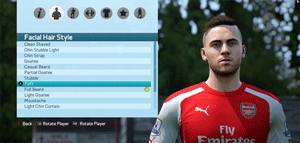 [/one_half_last]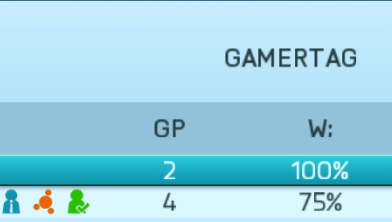 New icons on the SQUAD menu *from left to right* Manager, Founder, Online.
Before after you finished a match it would take you straight into the match finder again, sometimes it even put you in games when other people in your team wasn't there and you end up leaving them behind.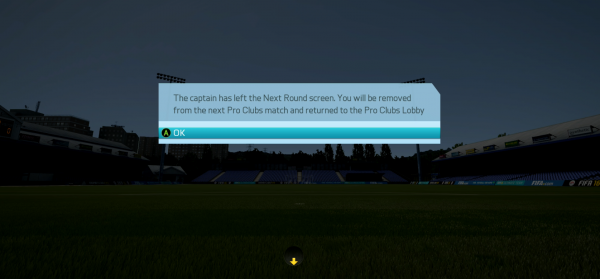 Now if the captain leaves, it will kick everyone out so no-one gets left behind. As you can see from the last two graphics. The colour scheme is blue. That is the same for the pro clubs menu's, lighter and darker shades of blue. Very clean and slick.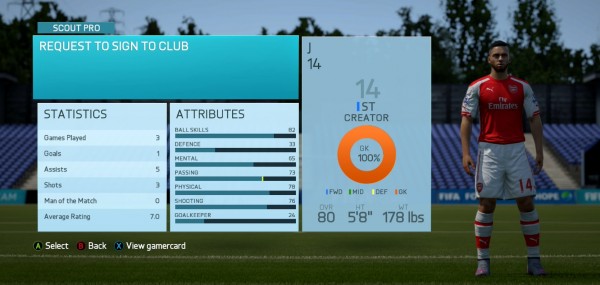 This is another cool feature EA have added. If you are idle for more than a couple of minutes. Cinematics of well known stadiums will come up. They are really nice images. I think this is in general, not just pro clubs.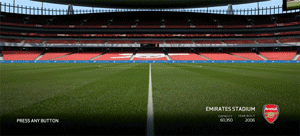 This is just generic pro clubs game play. Overall feedback from the beta testers is promising. I was told the contain button (holding A) is a lot less strong than ever before this FIFA, so people who aren't too good defending will be found out. Interceptions are a huge part of the game. Main change is that you cant 'pace abuse' this FIFA, players will just catch up to you and pin you down.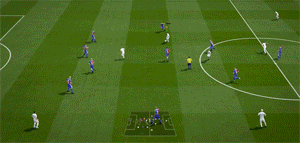 A lot of animations have changed and the way people score their goals will change dramatically in FIFA16. I believe you will have to be patient, find gaps, and try and work for good crossing opportunity's.
It is no secret EA have neglected this game mode and it is likely to be getting scrapped off by as early as FIFA18. So, if there is one thing you would improve about clubs what would it be? In my opinion, I would love an option to buy a 100% completed pro, similar games have the same model. It would make EA pay more attention and invest more to the game mode because it would be making them more money and I wouldn't have to do them dreaded accomplishments for a 5th year in a row!
Big thanks to Dennis for the visuals. Go check out his pro clubs/FIFA dedicated YouTube channel.