Ever wondered how you perform a direct Rabona set piece? This FIFA 16 Rabona Free Kick Tutorial shows you step by step which players to use and how to score.
Which Players Can Do A Rabona Free Kick in FIFA 16?
Only Cristiano Ronaldo as far as we're aware. Back in previous FIFAs Ronaldinho could do them too but the Brazilian legend's not in this game (sadface) so that just leaves CR7. Unfortunately that means that unless your pack luck's insane or you're a FUT transfer market expert this set piece is going to be limited to Seasons or Career Mode.
If you find any other players that can do the Rabona free kick let me know in the comments.
Step One
This free kick needs to be within a few yards of the edge of the area and in between the left two thirds of the goal in order to be able to score from it.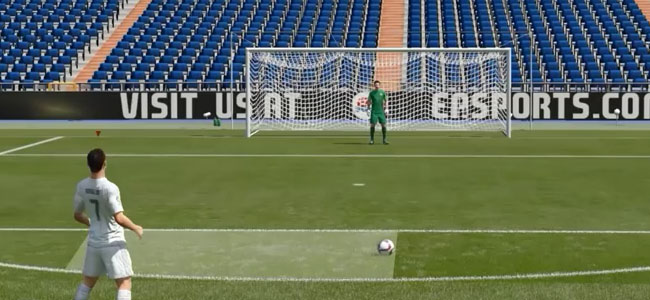 Step Two
Line up your free kick so you're aiming just inside the left hand post.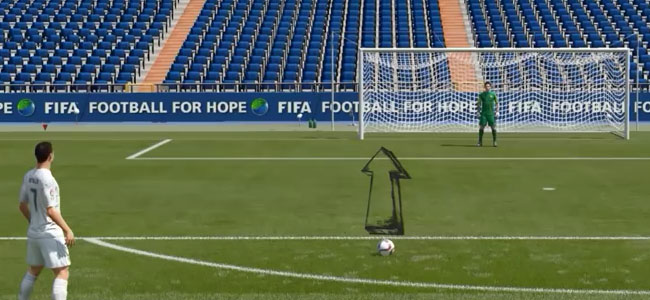 Step Three
It's important to point out that although this is a direct set piece you're actually using the cross button to shoot. To take the free kick tap the X / Square button and hold the left thumbstick right.
Then sit back and watch the ball fly into the top corner. Well, sometimes. It's going to take a fair few goes to get it right and then when you do you're hoping the goalkeeper's going to do you a favour but when it goes in it looks amazing!
If you score a Rabona freekick and record it, leave a link in the comments so we can take a look.
We hope you found this FIFA 16 Rabona Free Kick Tutorial useful, share it with your friends!