They're finally here! There's been much contentious debate after seeing unconfirmed stats in various videos, images and the closed beta, but finally the official starting FIFA 15 player ratings have been released straight from the horses mouth.
In true EA style they're keeping us on tenterhooks by releasing the top 50 players in the game 10 at a time leaving us to guess which players are coming out later down the line. (Don't worry Arsenal fans, I'm sure Danny Welbeck's still to come……… :S)
Let us know if you agree with the ratings and if you think there'll be any surprises in the top 50 this year and we'll bring you rest once they're released.
[Edit: All top 50 player ratings are now included below]
Official ratings of the top 50 players in FIFA 15
50. Giorgio Chiellini – Juventus (Italy)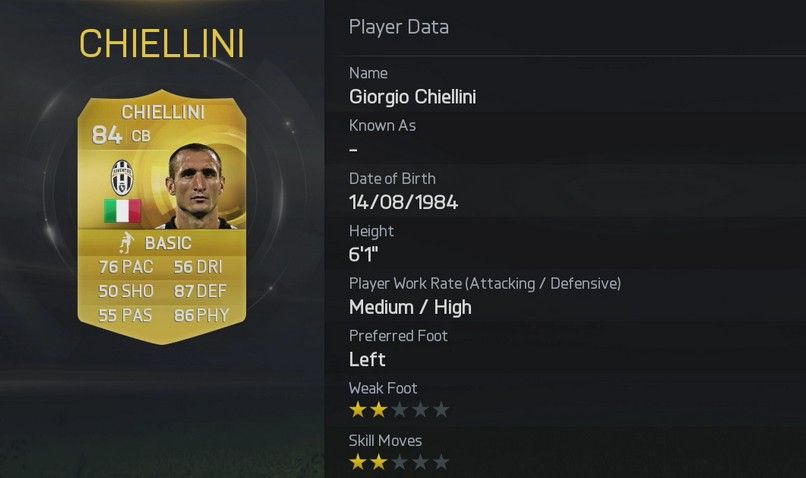 49. Andrea Pirlo – Juventus (Italy)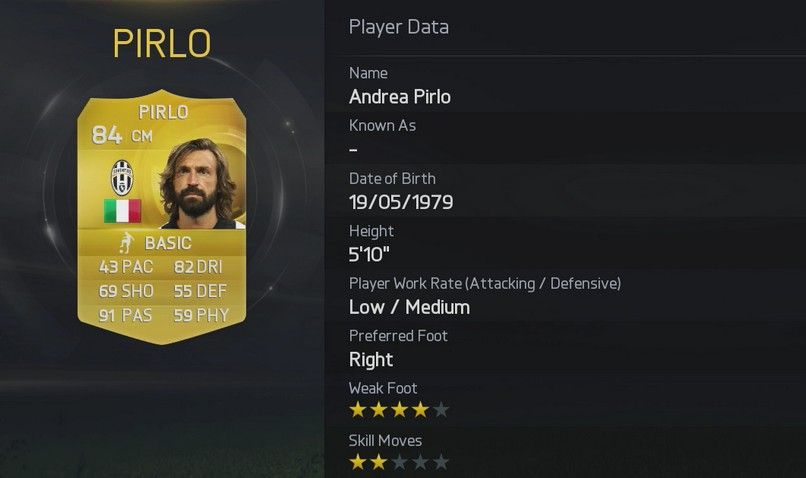 48. Xabi Alonso – Bayern Munich (Germany)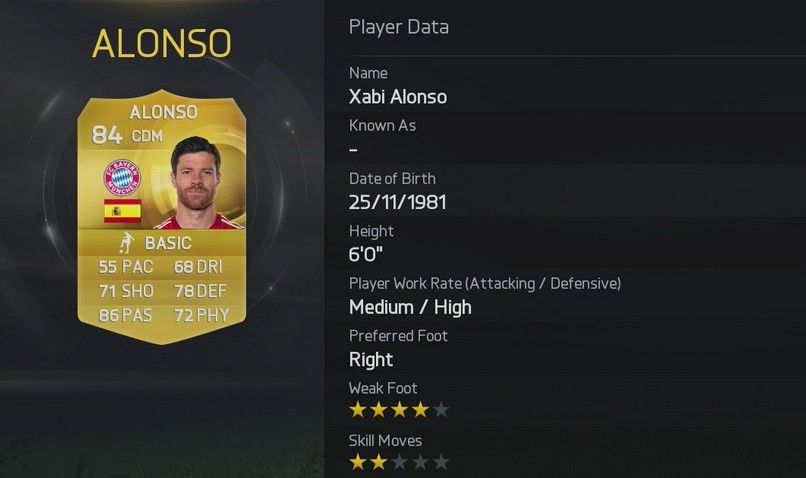 47. Iker Casillas – Real Madrid (Spain)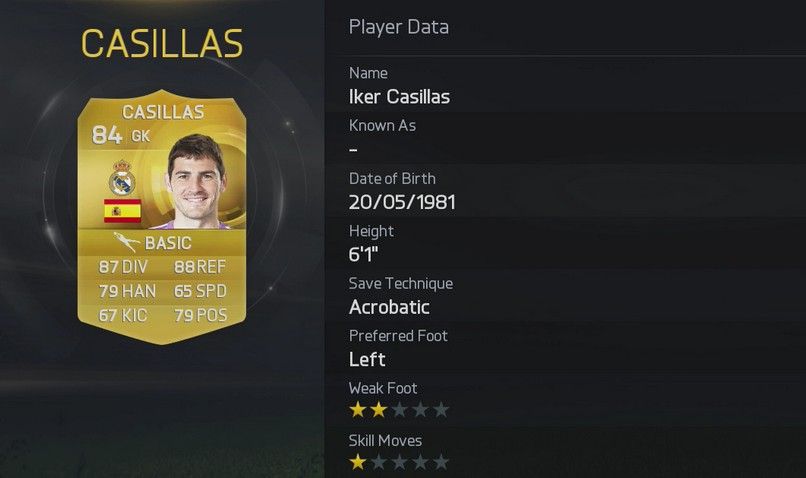 46. Cesc Fabregas – Chelsea (England)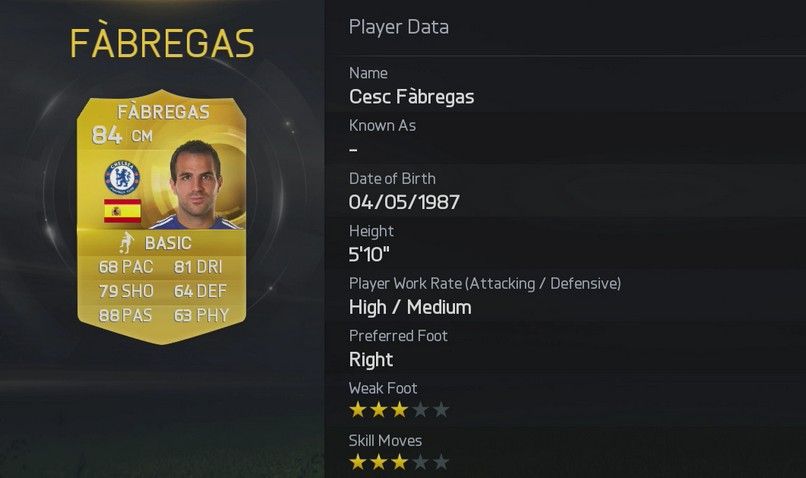 45. Hugo Lloris – Tottenham Hotspur (England)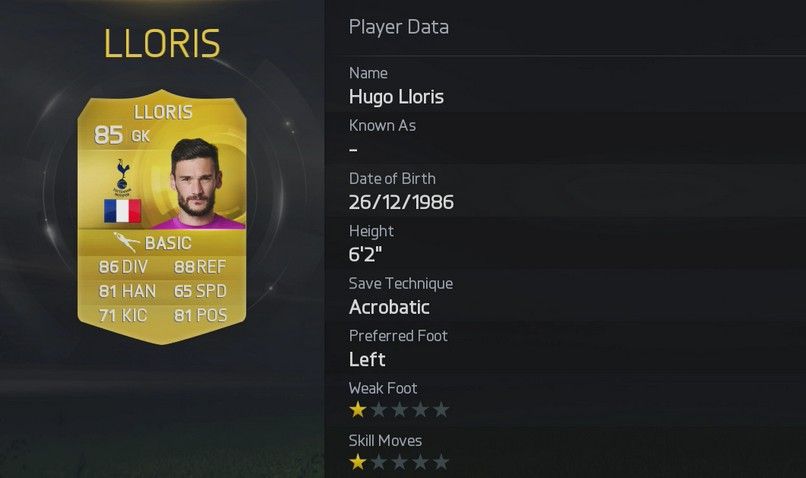 44. Javi Martinez – Bayern Munich (Germany)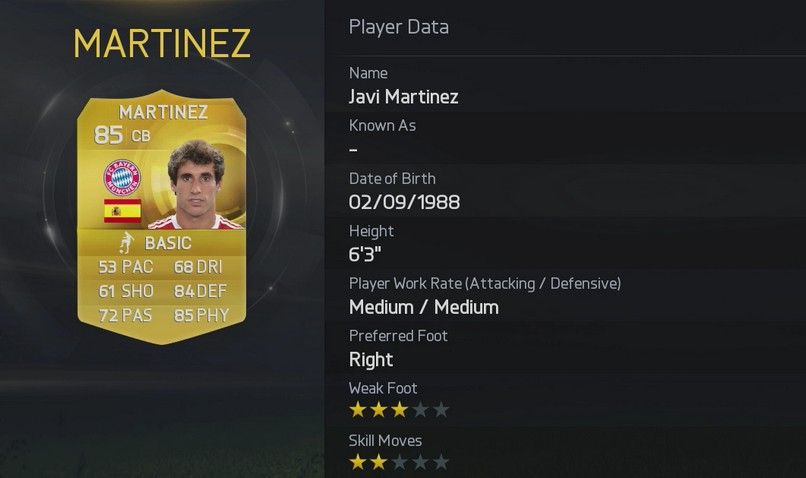 43. Sergio Busquets – FC Barcelona (Spain)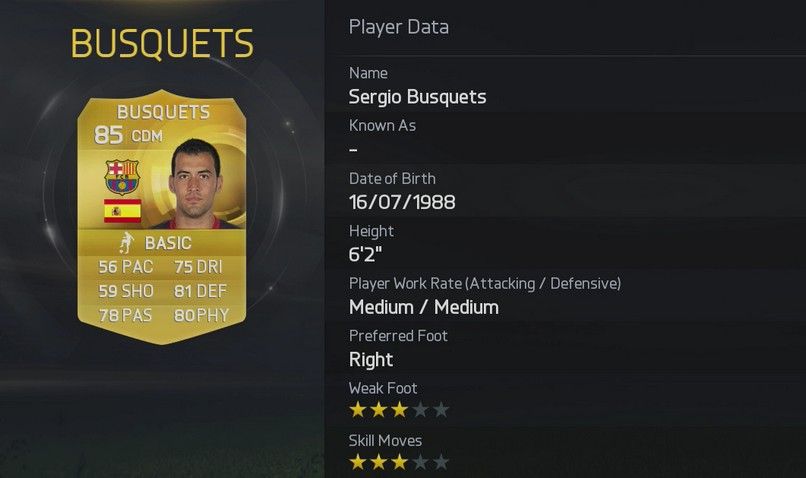 42. Jerome Boateng – Bayern Munich (Germany)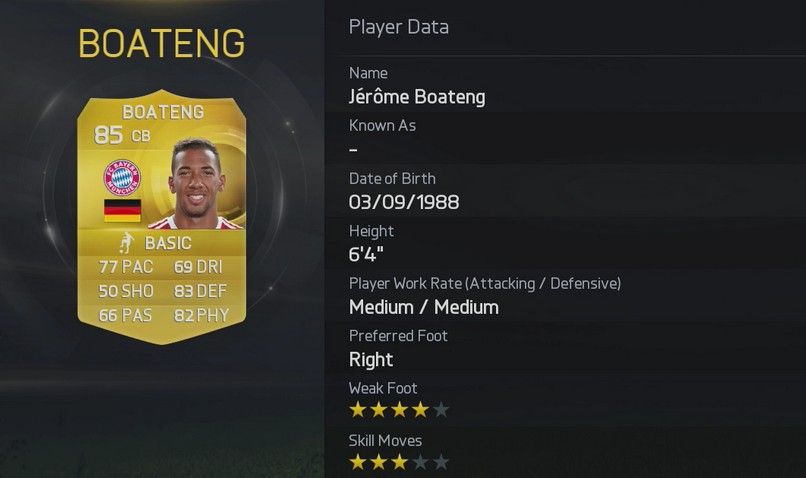 41. Juan Mata – Manchester United (England)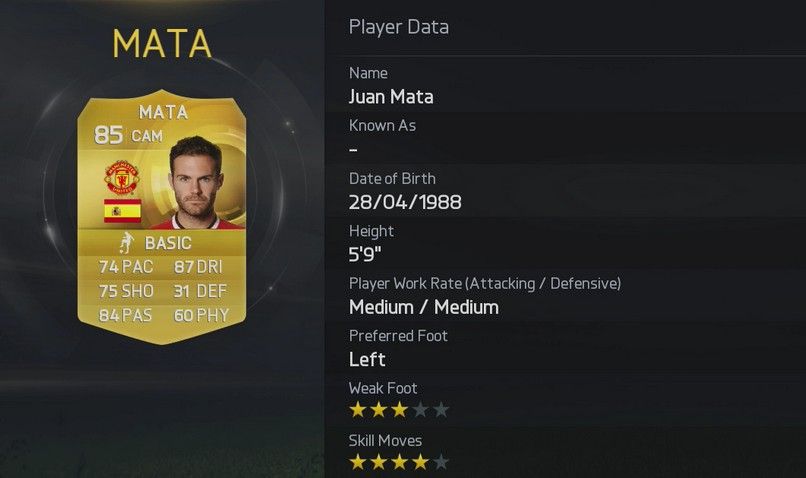 40.  Karim Benzema – Real Madrid (Spain)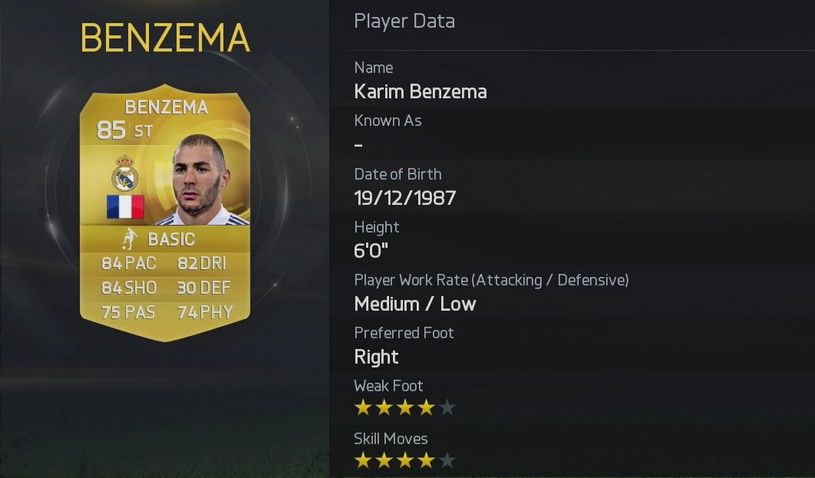 39. Carlos Tevez – Juventus (Italy)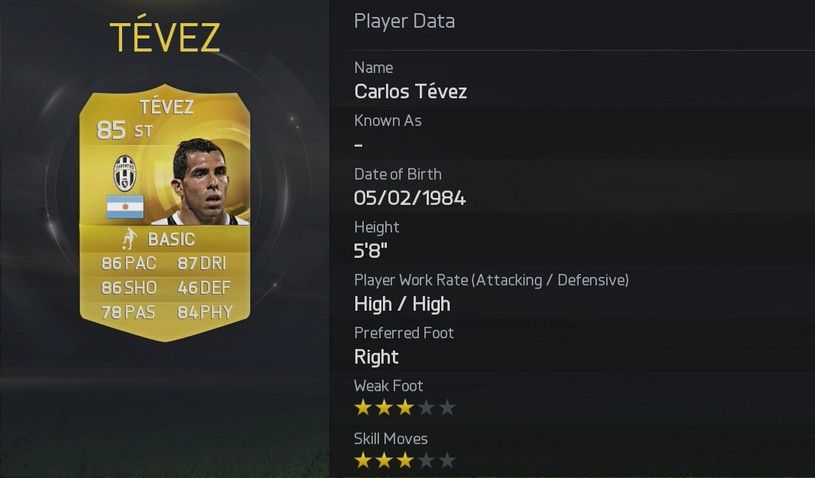 38. Mario Götze – Bayern Munich (Germany)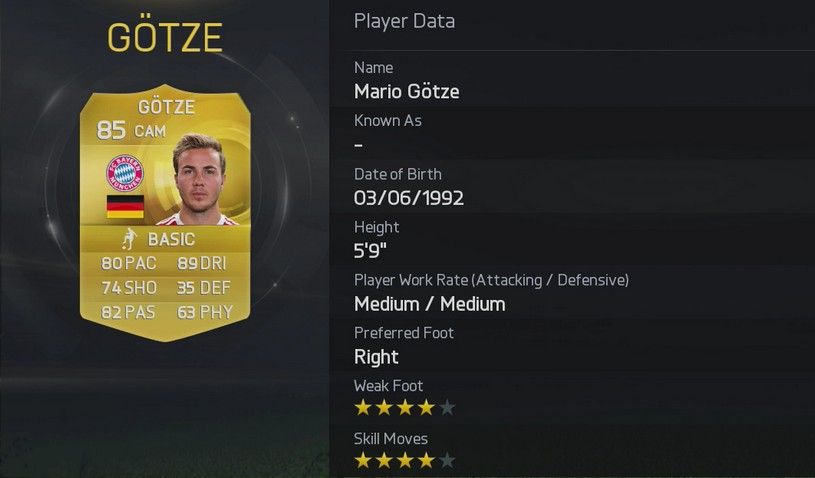 37. Diego Costa – Chelsea FC (England)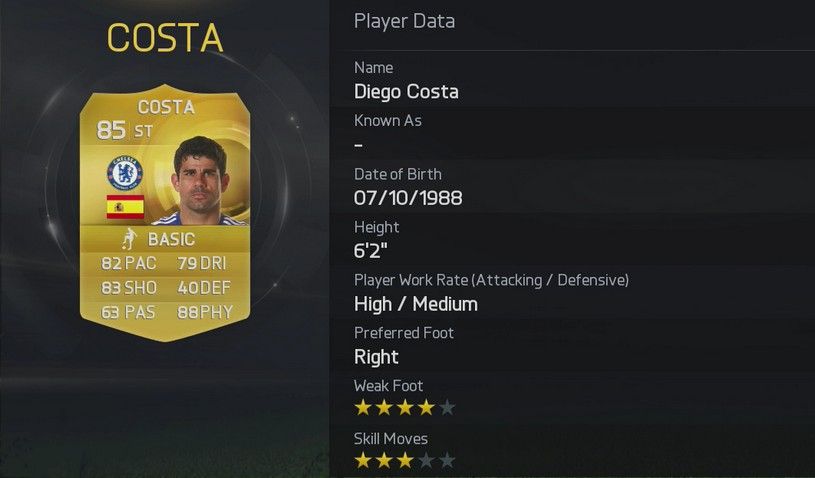 36. Toni Kroos – Real Madrid (Spain)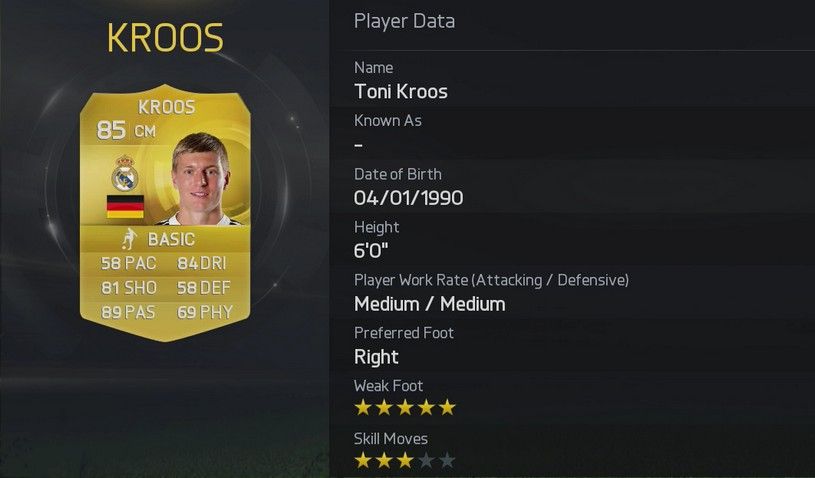 35. Arturo Vidal – Juventus FC (Italy)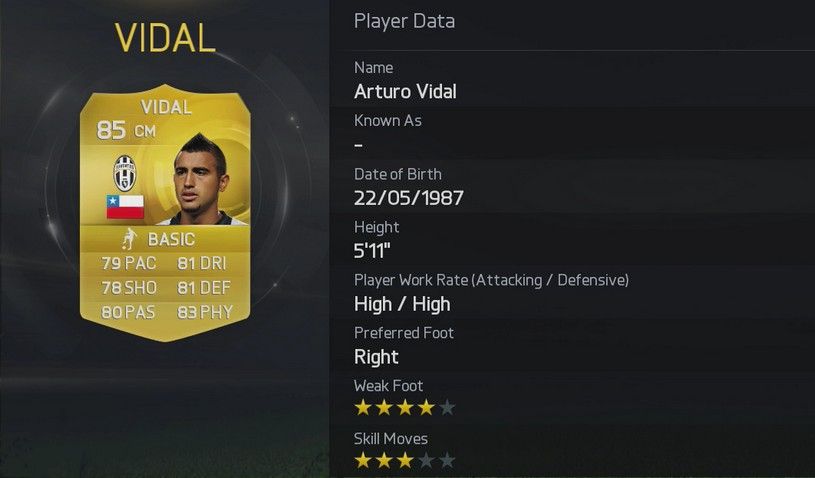 34. Petr Cech – Chelsea FC (England)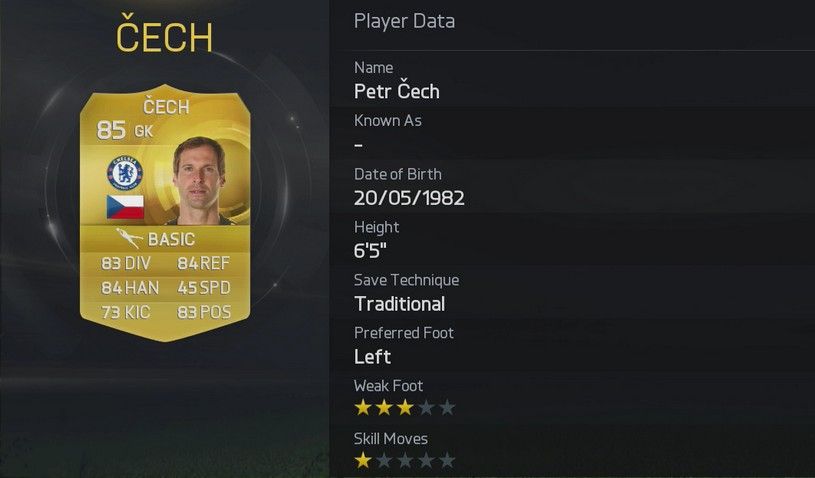 33. Edinson Cavani – Paris Saint-Germain (France)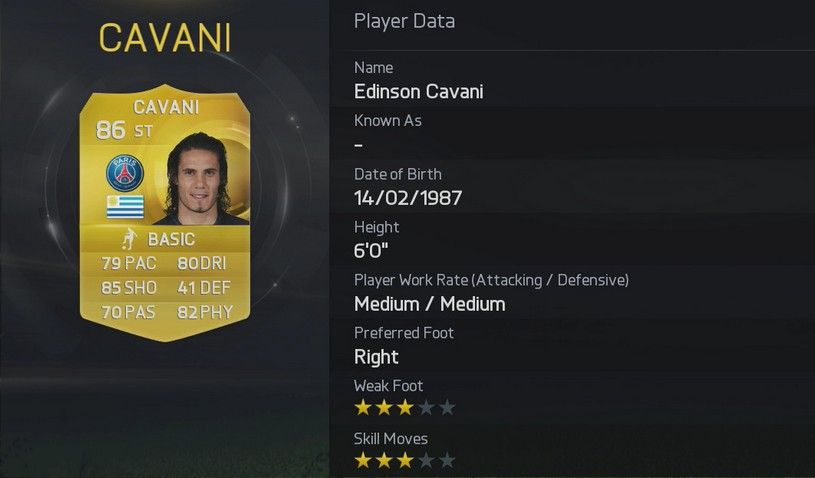 32. James Rodríguez – Real Madrid (Spain)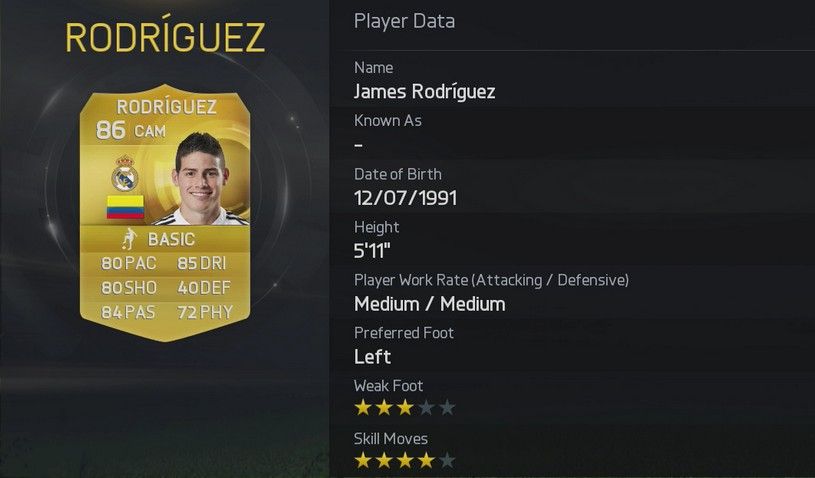 31. Thibaut Courtois – Chelsea FC (England)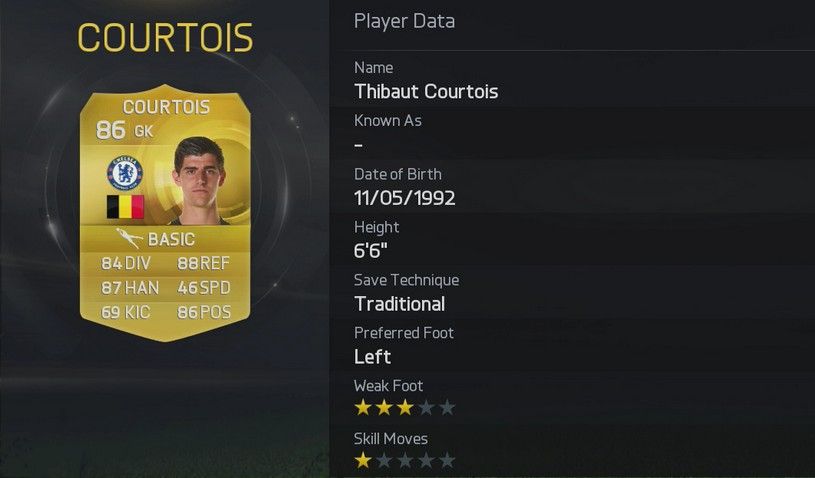 30. Neymar Jr. – FC Barcelona (Spain)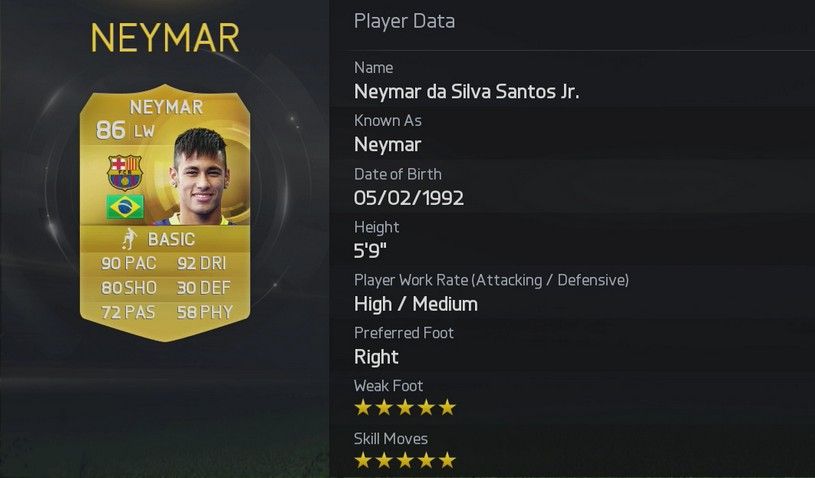 29. Mats Hummels – Borussia Dortmund (Germany)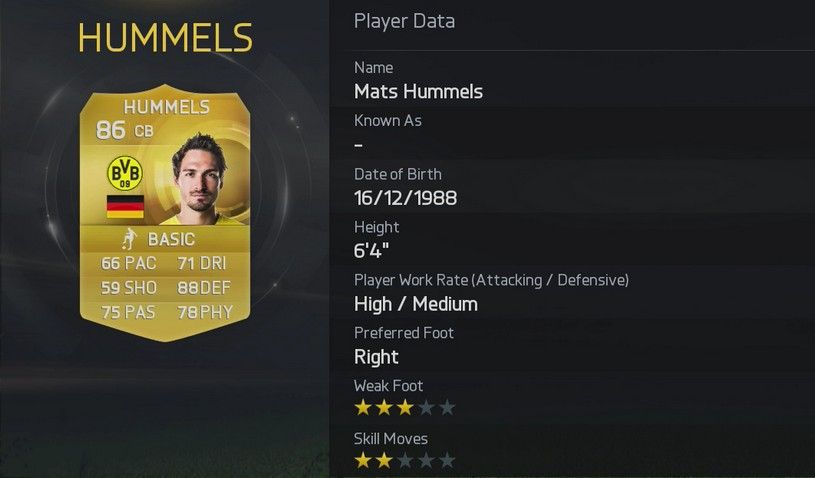 28. Mesut Özil – Arsenal (England)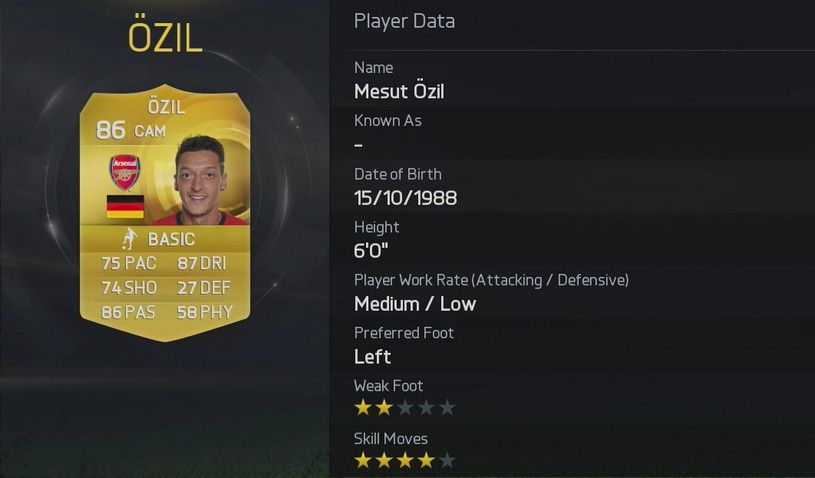 27. Thomas Müller – Bayern Munich (Germany)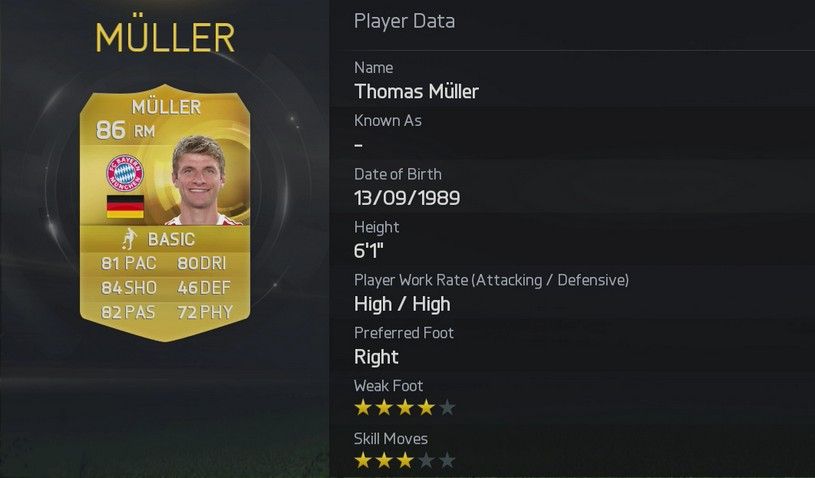 26. Marco Reus – Borussia Dortmund (Germany)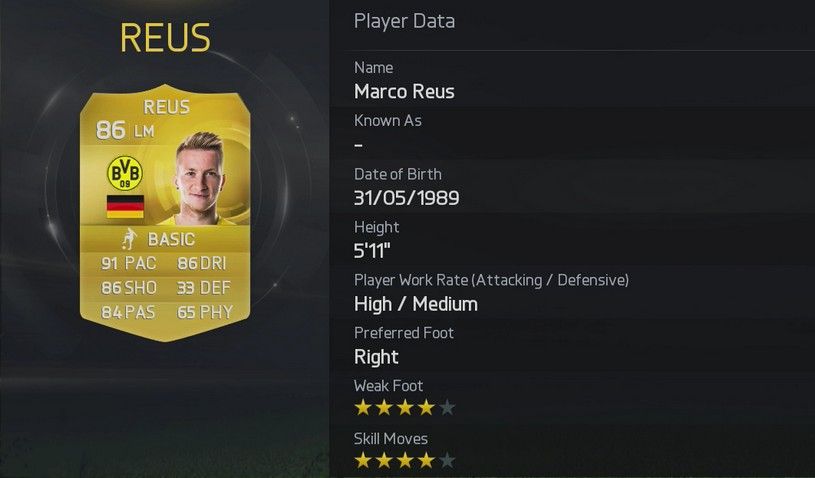 25. Ángel Di María – Manchester United (England)
24. Sergio Agüero – Manchester City (England)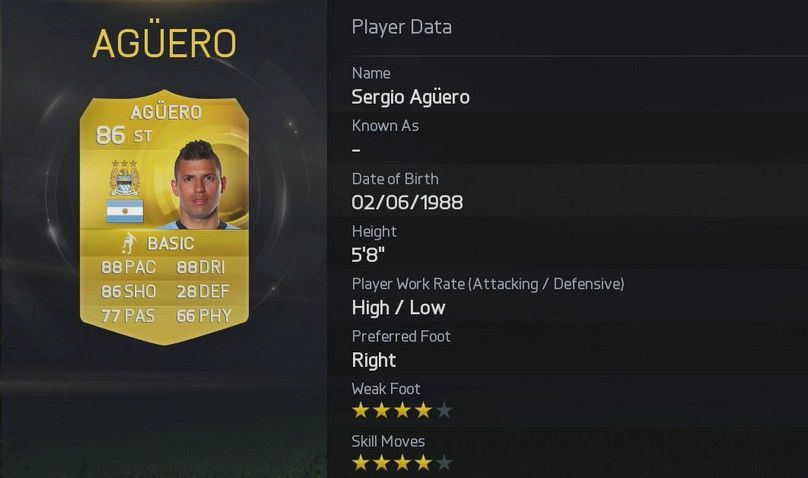 23. Wayne Rooney – Manchester United (England)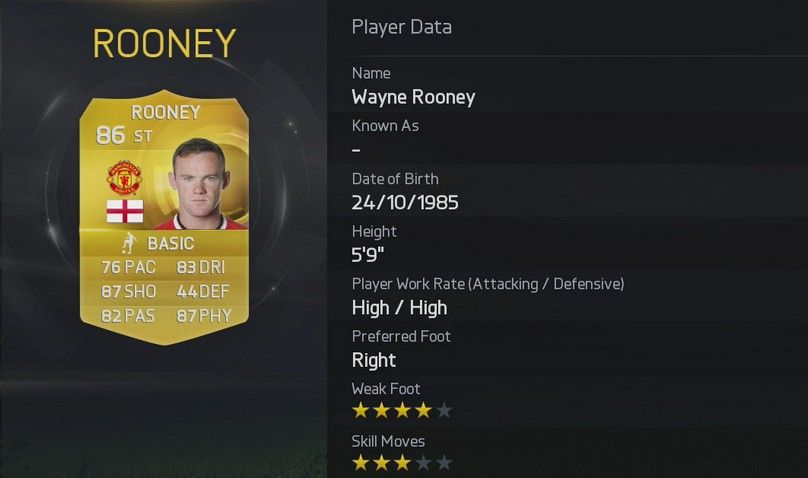 22. Yaya Touré – Manchester City (England)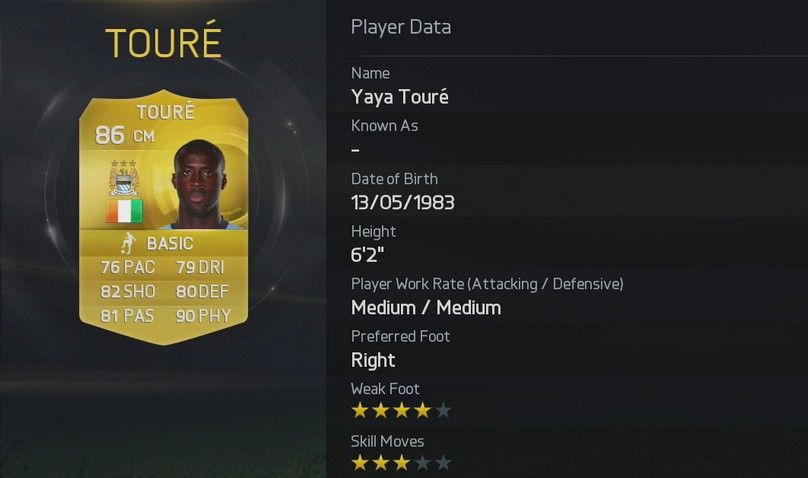 21. Xavi – FC Barcelona (Spain)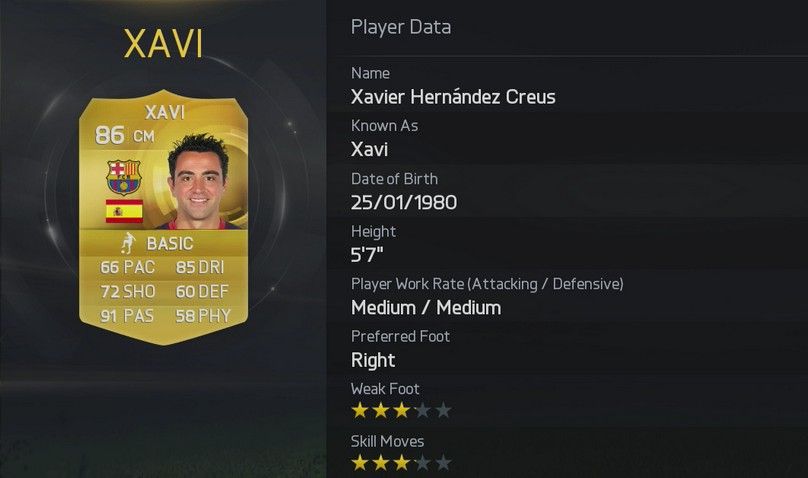 20. Vincent Kompany – Manchester City (England)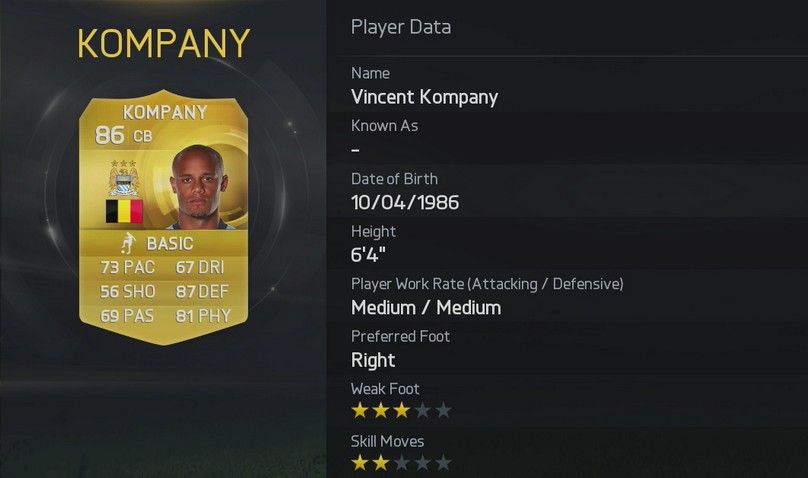 19. Robert Lewandowski – Bayern Munich (Germany)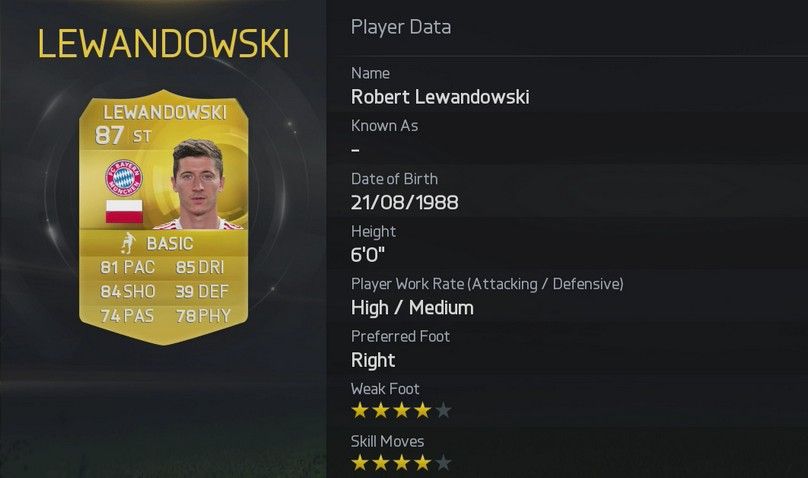 18. Luka Modric – Real Madrid (Spain)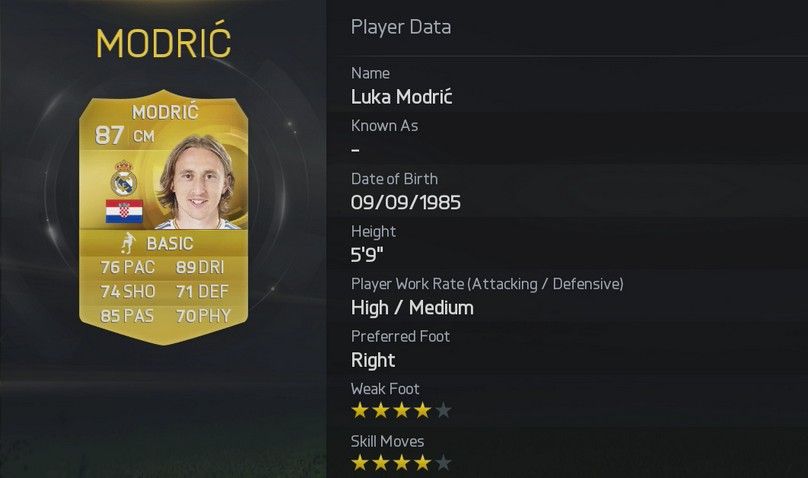 17. David Silva – Manchester City (England)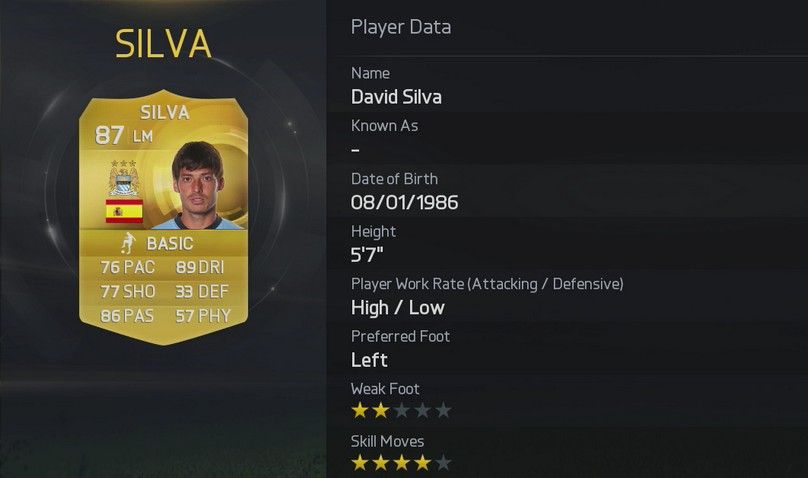 16. Thiago Silva – Paris Saint-Germain (France)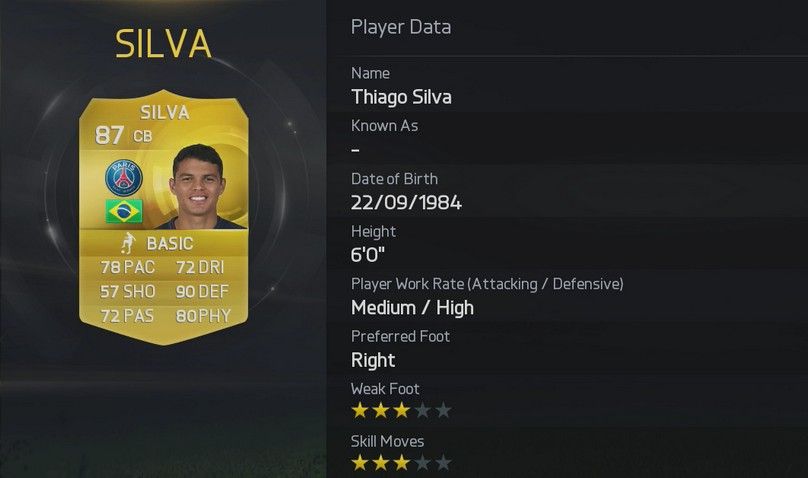 15. Sergio Ramos – Real Madrid (Spain)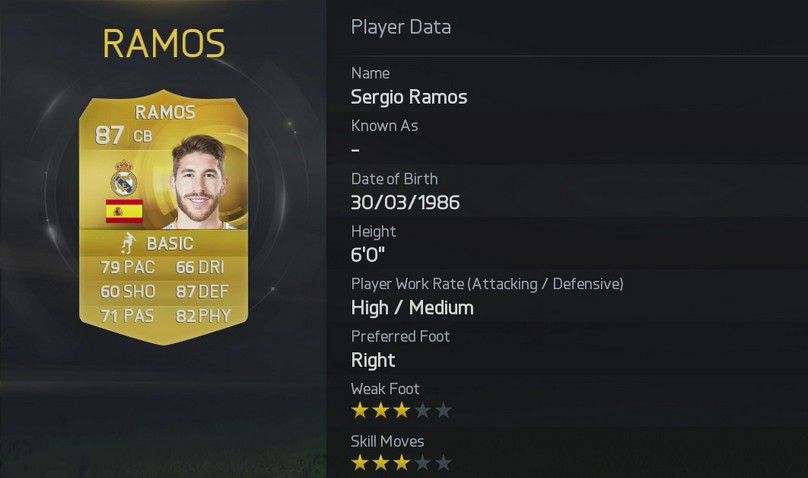 14. Gareth Bale – Real Madrid (Spain)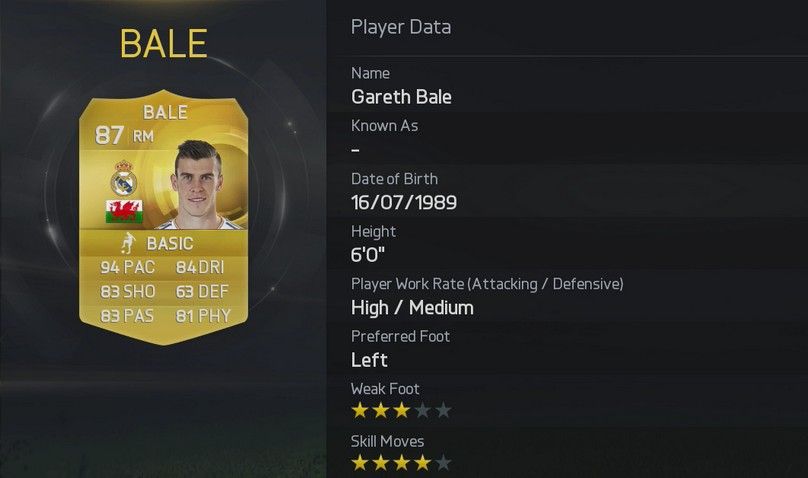 13. Philipp Lahm – Bayern Munich (Germany)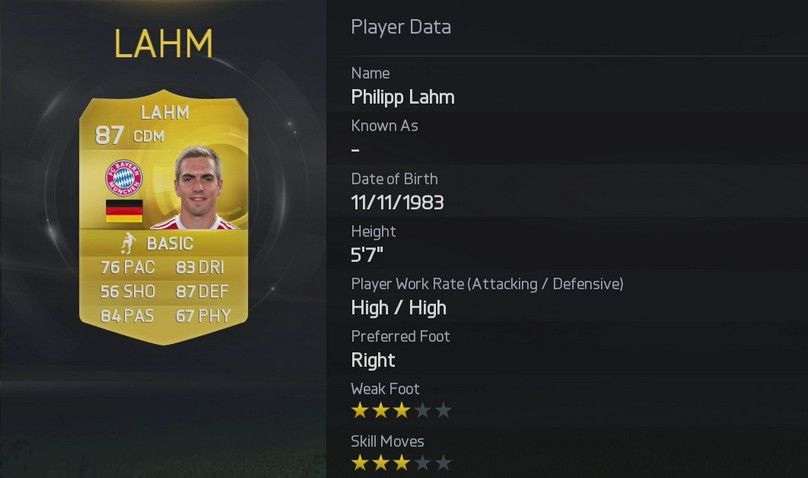 12. Radamel Falcao – Manchester United (England)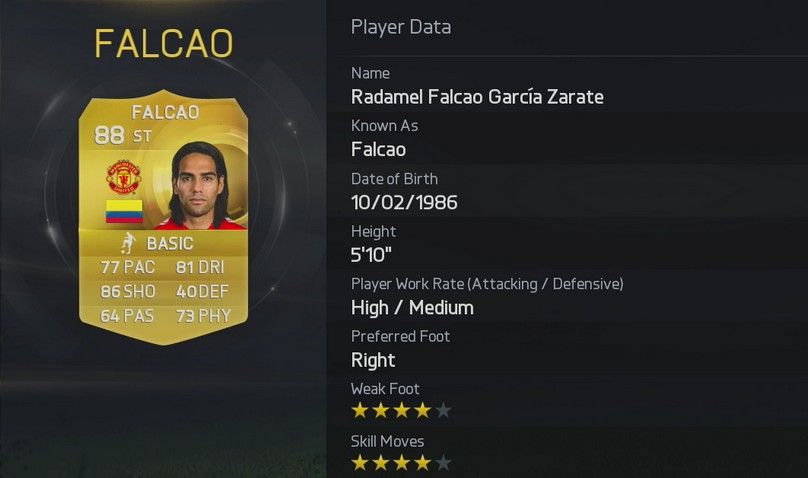 11. Robin van Persie – Manchester United (England)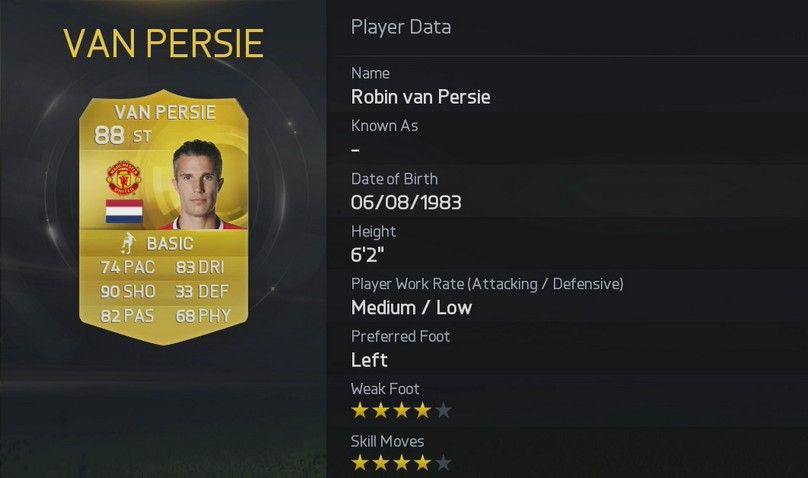 10. Eden Hazard – Chelsea FC (England)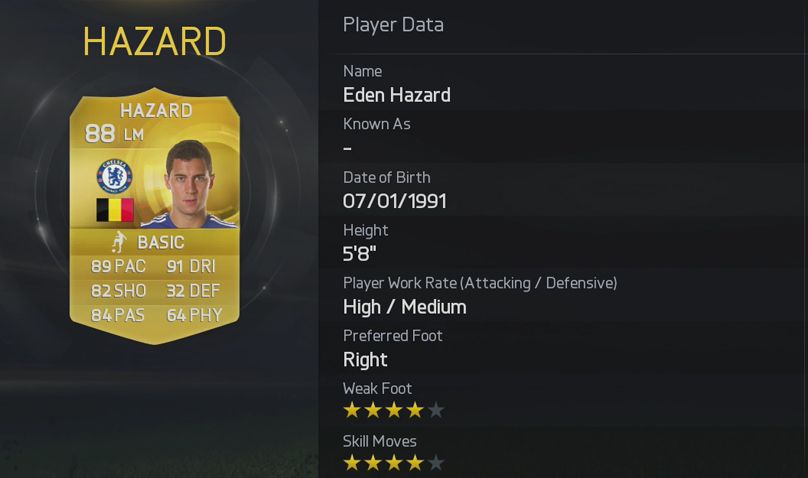 9. Franck Ribéry – Bayern Munich (Germany)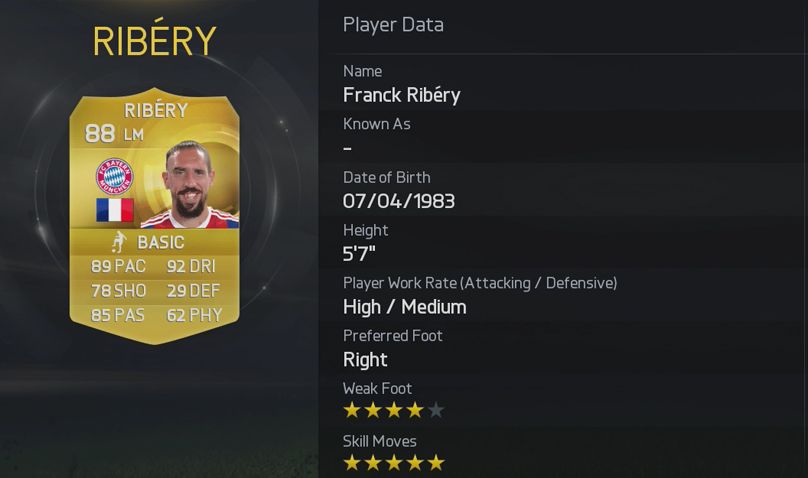 8. Bastian Schweinsteiger – Bayern Munich (Germany)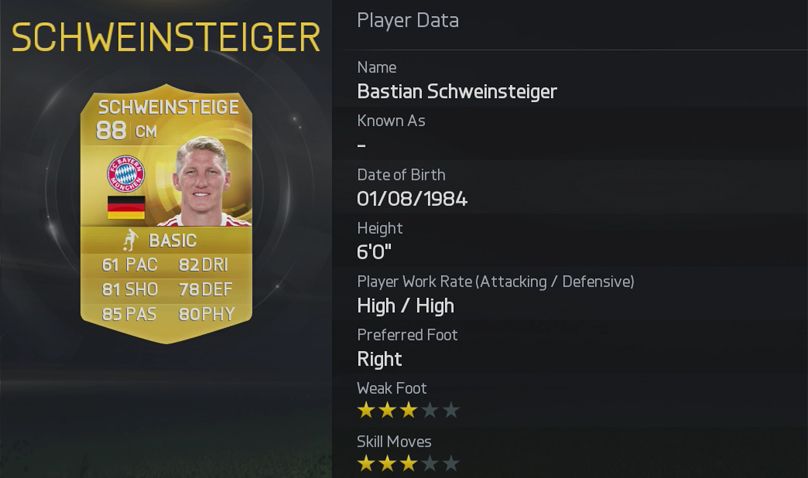 7. Luis Suárez – FC Barcelona (Spain)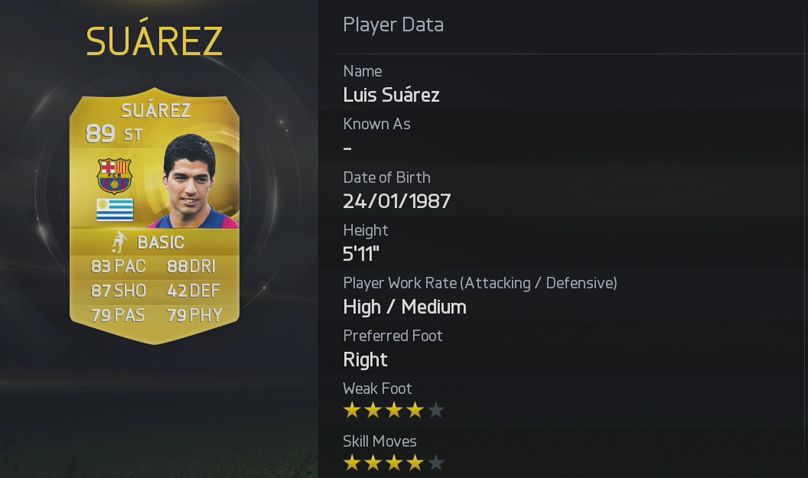 6. Andrés Iniesta – FC Barcelona (Spain)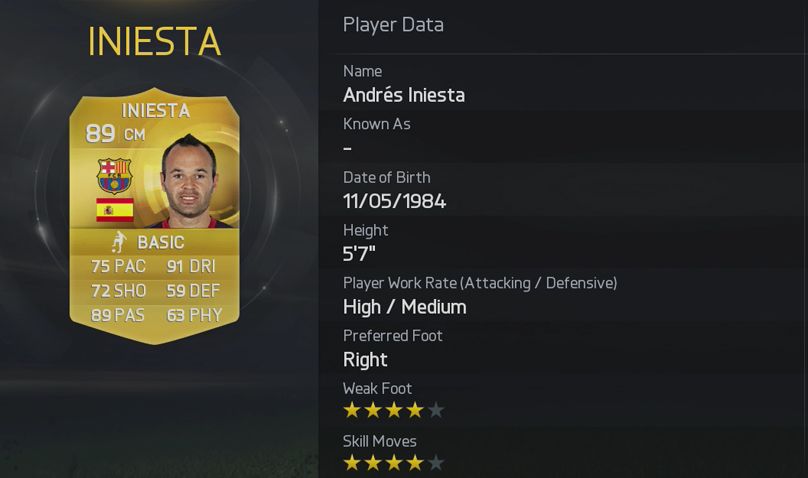 5. Manuel Neuer – Bayern Munich (Germany)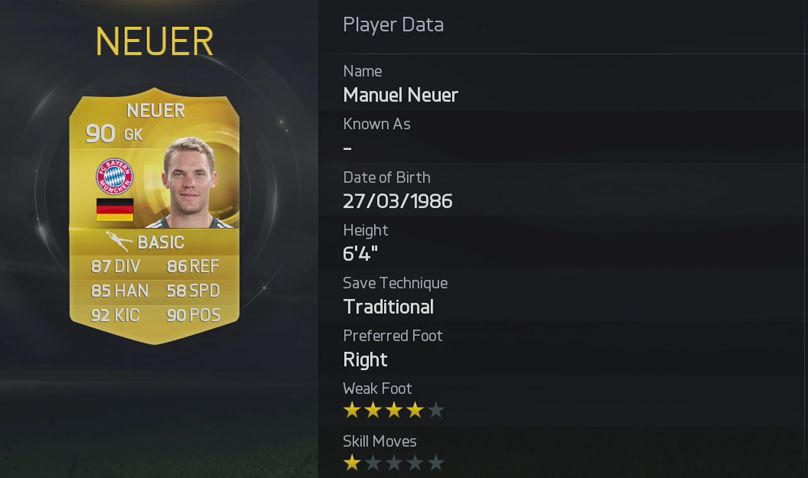 4. Zlatan Ibrahimovic – Paris Saint-Germain (France)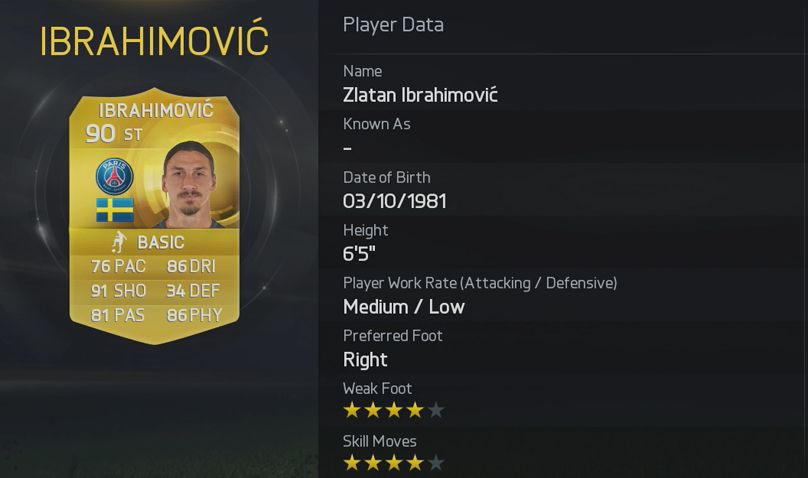 3. Arjen Robben – Bayern Munich (Germany)

2. Cristiano Ronaldo – Real Madrid (Spain)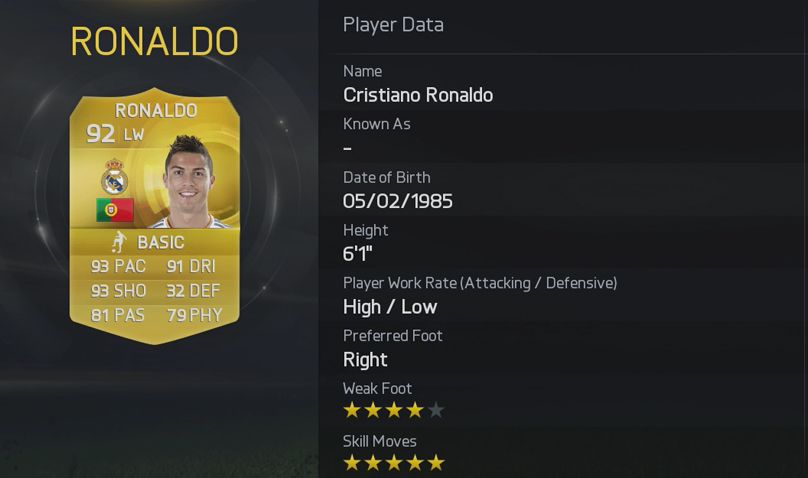 1. Lionel Messi – FC Barcelona (Spain)