The Xbox One Reveal last week exposed more than just Microsoft's all singing, all dancing, living room in a box. It also brought us news that EA has developed EA SPORTS IGNITE, their new engine that will make their games "come alive"!

What is EA SPORTS IGNITE?
The new IGNITE game engine will be the building blocks for future next generation EA SPORTS games. It's a state of the art software framework that incorporates rendering, run-times physics, player intelligence, animation, locomotion and online systems allowing developers to focus on the fine details that make each game awesome rather than have to code everything from the ground up.
EA SPORTS IGNITE has been specifically designed to harness the power of Microsoft's Xbox ONE and Sony's PS4. In contrast, Call of Duty first next generation title, Ghosts will still run on the same Infinity Ward game engine that's over 10 years old.  (Although it has been developed significantly in that time).
It boasts truer player animations, living worlds and human like intelligence.
EA have confirmed that FIFA 14 for the PC will not be built on the IGNITE engine, presumably it'll be using the current engine.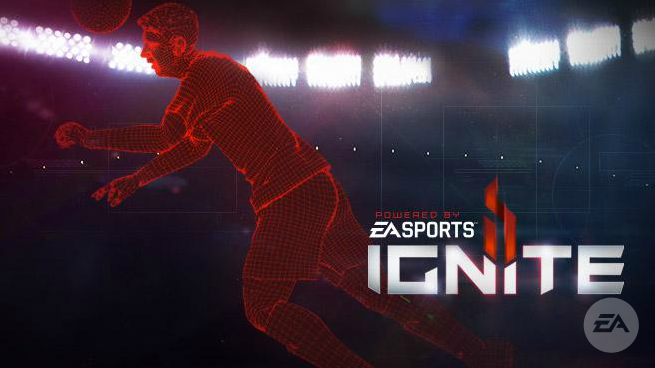 Will IGNITE have a Positive Impact?
EA SPORTS are sounding confident about the leaps forward next gen sports titles will take built on the new IGNITE engine but FIFA fans will remember too well the "impact" that the last major physics engine overhaul had on our game.
The Impact Engine changed the way AI interacted physically with each other in FIFA 12 and whilst it was a leap forward in game physics in my opinion time pressures meant it was shipped way before developers had a chance to iron out the large creases that were all too apparent in game.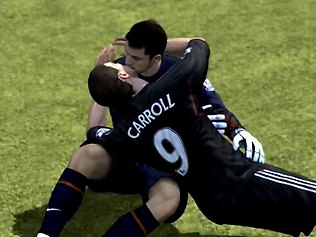 This resulted in some extremely unrealistic interactions between players with some instances of them even flying off the pitch (and we all remember the Carroll / Fabianski kiss!)
It wasn't all bad though, it allowed KSI to spring to fame with his FIFA Funnies series and the EA devs worked hard to polish the engine (that's not a euphemism by the way) into the robust Impact Engine we see in FIFA 13.
Without the same time pressures involved in developing the IGNITE Engine, hopefully it'll ship sharp and most importantly robust but as with as any software release, especially one of this magnitude, the proof will be in the pudding. We're excited but we'll reserve judgement until millions of players from all over the world have got their hands on it.
IGNITE Engine Stats
Four times as many calculations every second.
Animation fidelity has improved tenfold!
3D crowds and dynamic sidelines.
Living environments.
"No two plays and no two games will ever be the same"
We'll see FIFA 14 running on the IGNITE engine in action at E3.
EA SPORTS IGNITE Trailers
Human Intelligence
True Player Motion
Living Worlds