FUT 14  producer, Marcel Kuhn returns in another Ultimate Team trailer (if you missed the last on you can watch it here) and this time he shows us what's new in FUT 14 but he leaves us wanting more with a little teaser at the end!
This time the video, posted on EA Sports YouTube channel, gives us a good view of the new menus and screens that will become second nature soon after the game's released.
You can watch more of the latest FIFA 14 videos here.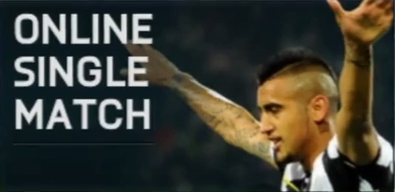 A lot of the changes we've been told about so far seem to be community driven especially the reintroduction of Single Matches. Single matches on FUT were present on FIFA 12 but were removed for this year's Ultimate Team. The community asked for them back en masse and EA obliged bringing back single matches for UT in FIFA 14. Online single matches are usually a lot more relaxed than seasons or cup games and are great for trying out news teams or if you just want to kick back and chill out. One other thing they're great for is resting important players so that they regain stamina without having to do it in an important match.
What else is new in FUT 14?
We covered most of the new features already here but for what it's worth I'll give you my take on what we see in this video trailer.
Chemistry Style revamp
"Chemistry Style items can be applied to a Player to  change their style of play"
Chemistry Styles are new to consumables in FUT 14 and they let add certain traits to your players to make them perform differently in game. But what does that mean?
In reality we all know what that means… Everyone is going to slap on which ever styles make their players the fastest and strongest in another attempt to abuse the hell out of pace. The good news for the more cultured footballers amongst us is that some of the traits look like they'll go a long way to counter pace abusers. "Anchor" for example looks like it can help out your deeper defenders so they don't get caught wrong side and then you can always snap a pacey trait on your own defenders.
It would have been interesting if EA had let us change players' chemistry styles during a match to counteract or try to get the better of your opponent. What a chess game that would be!
I think Chemistry Styles are a great addition that'll freshen up FUT 14 and I can't wait to experiment with them and bring you my findings.
New transfer market search options
Following more community suggestions the search feature in FUT 14 has been made a lot more efficient. Now you're able to search directly for players by name. What's really cool about this feature is that the results auto-fill (Google style) allowing you to find players by just typing in the first few letters of their name. This will save a hell of a lot of time when searching for that one player that you need to improve your squad.
You can now search direct from the squad screen. If you're building a specific squad you can go straight to the transfer market from the position you're after, search for someone that will compliment the players around him and then straight back to your squad.
You'll also be able to compare similar players to see which one will best fit your style and your budget.
Assign Player Roles
FUT 14 allow you to customise your squad more from the outset. You can now assign player roles for your team such including:
Left Corner
Right Corner
Short Free Kick
Long Free Kick
Penalties
Captain
Or you can be lazy and let FUT auto-assign the player roles for you.
You also have the option to choose specific squad numbers for the first time too. (Who knows, it may affect player loyalty).
We also noticed the consumable pile is neatly sorted into categories such as; Contract, Fitness, Healing, Positioning and Chemistry Style.
Another big surprise was the fact that you will be able to carry over your Ultimate Team from your current gen game to next gen game (for example Xbox 360 to Xbox ONE and PS3 to PS4).
You can red all the details about that including what you can access from both here.
Marcel left us with a finishing teaser:
"Stay tuned, this is by far not all the features we have for FUT 14. There's more news coming your way pretty soon!"
So it looks like EA have got a lot more to tell us with regards to Ultimate Team. If you were EA what other features would you add to FUT 14?