If you were there at the start of the FIFA YouTube scene you'll already know how much of a legend Marius Hjerpseth is. Touted by most top YouTubers as the reason they got into making videos in the first place. Marius doesn't release videos as often as most but when they come you know they're going to be top notch.
You can watch one of his early videos that was light years ahead of it's time here.
All aboard the Showboat!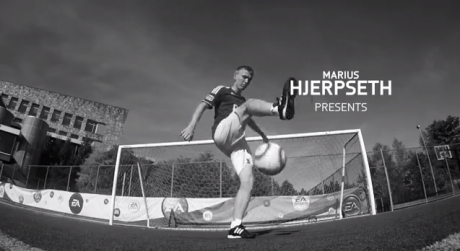 Marius is well known for his skills videos and working closely with EA he often leads the field in bringing us the new tricks that will be in each game. This time he demonstrates the freestyle skills available in next gen FIFA 14 and shows us exactly how to perform them.
In this video he shows that there's more to him than just a joypad and takes to EA SPORTS' footy pitch in Vancouver to demonstrate the tricks in person.
You can subscribe to Marius on YouTube and follow him on Twitter here.