Good news for hardcore Ultimate Team fans. EA Sports have released a new set of Ultimate Team Youth Players into the FUT marketplace.
The youth players released reside in several leagues but the majority of them ply their trade in the Barclays Premiership.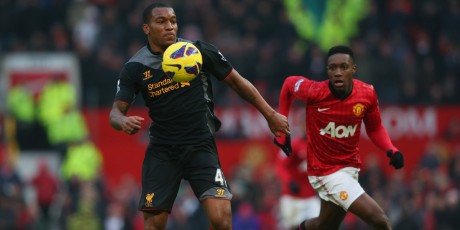 Notable players include Andre Wisdom, Liverpool's promising young right back who broke into the first team this year and Milan's striker M'Baye Niang who's been touted as the next Balotelli regarding his exploits in his personal life.
M'Baye admitted "At first I was a little mental, but now I understand how it works in Italy and I've calmed down." He's definitely one to watch both on and off the pitch!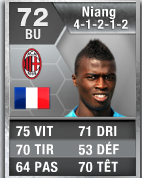 With no gold cards in sight all of the Ultimate Team youth players are silver and bronze players and will open up possibilities for new silver and bronze hybrid teams.
The news is also great for die hard fans of the teams involved who get a chance to try out their clubs stars of the future on the Ultimate Team stage.
More updates are expected in the next week or two when EA Sports release the upgraded (or downgraded) versions of Ultimate Team players.
Follow us for real time Ultimate Team updates at @UltimateFIFA.
Ultimate Team Youth Players
Suso 73 (RW) – Liverpool
M'Baye Niang 72 (ST) – Milan
Mattia De Sciglio 73 (RB) – Milan
Vadillo 69 (RW) – Real Betis Balompié
Andre Wisdom 69 (RB) – Liverpool
Raphael Holzhauser 68 (CM) – VfB Stuttgart
Nick Powell 65 (CAM) – Manchester United
Ziri Hammar 64 (CAM) – AS Nancy
Sammy Ameobi 64 (LM) – Newcastle United
Antonio Rüdiger 64 (CB) – VfB Stuttgart
Mathieu Deplagne 64 (RB) – Montpellier SC
James Tavernier 63 (RB) – Newcastle United
George Thorne 63 (CM) – West Bromwich Albion
Ilir Azemi 63 (ST) – SpVgg Greuther Fürth
Bryan Dabo 63 (CDM) – Montpellier SC
Abdul Razak 62 (CAM) – Manchester City
Gael Bigirimana 62 (CM) – Newcastle United
Valerio Verre 60 (CM) – Siena
Noah Korczowski 59 (CB) – 1. FC Nürnberg