This week Matt Cuttle and Darren Cross give us their FIFA 13 First Touch Control tips to help you cope and even benefit from your players first touch in FIFA 13.
First Touch Control was a new feature introduced to FIFA 13 and as well as bringing more realistic gameplay also brought an element of unpredictability to the game.
Things like rain, snow, speed of pass, speed and direction of the receiver's run, player's ball control all contribute to the success of your first touch but there are some things you can do to mitigate the bad touches and even work the first touch in your favour.
Darren's FIFA 13 First Touch Control Tips
Be Realistic
Know the abilities of the players you're using and don't try things with them that they're not going to be able to do. For example certain skill moves should really only be attempted by better players in higher leagues who've got the dribbling and ball control stats to back them up.
Control the Ball
Holding the left trigger gives you much better ball control when receiving a pass. It will usually stop the ball dead however sacrificing speed of build up but you'll keep hold of the ball a lot more.
Use the Right Stick
Flicking the right can create some space away from the defender. Do it right (when the ball's in the air especially) and you can use your first touch to skip past defenders and create space for shots on goal.
Don't Sprint 'Into' The Ball
If the ball's coming into you quickly never sprint into it. It's a surefire way to bounce the ball away from you and lose possession. Sprinting onto the ball is fine though. Take it in your stride.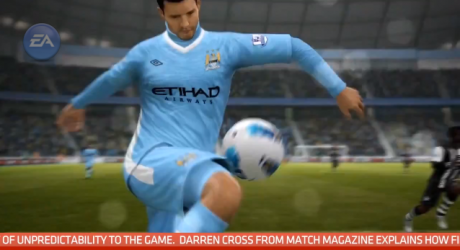 Founder of UltimateFIFA.com, Evertonian *groan*, entrepreneur. I'm a Chartered Member of the Chartered Institute for Securities and Investment which I put to good use in the Ultimate Team market. ;)