FIFA 14 Ultimate Team information is finally here and FUT's had a facelift! Read on for details on new cards, features and a major FUT chemistry change.
EA have been holding back on feeding us hungry FUTers details of the next edition of the world's most popular football game mode which has kept us chomping at the bit but new information's finally been released and we're pleasantly surprised.
You can also check out loads of FUT14 news videos that have been added to our FIFA 14 videos playlist!
Ultimate Team has been around for nearly five years but it hasn't change a great deal in that time. The formula obviously worked because in that time it's amassed a loyal following over three million players it but no-one will argue it was crying out for freshening up.
You may also like: FUT 14 New Features Trailer!
As well as a totally revamped navigation and UI for console, web and mobile for FUT 14 there's some pretty cool features including:
Searching for players by name.
Search for players to buy straight from your team management screen. FUT will recommend players from the transfer market.
You can assign kit numbers to your squad, set piece takers and team captains.
FUT Seasons increased to 10 divisions.
Qualify for cups based on FUT Seasons results.
Complete team chemistry revamp.
Keep reading for more great FUT info!

New Team Chemistry Details
The biggest change announced so far is a more in depth chemistry system allowing you to customise your team and players more to suit your style of play. The new system gives you greater customisation and lets you boost players attributes based on what strengths you think will be more beneficial.
Rather than just increasing one attribute new style based consumables allow you to up specific player stats to turn them into a certain style of player. There'll be 20 new chemistry style consumables including "Anchor", "Power" and "Finisher" and 2 goalkeeper styles.
It gives you more managerial responsibility making sure your players' attributes complement each other. You can trade off being overpowered in some areas for being weak in others. Like workrate you'll be able to determine whether players will chase back or push forward.
It also gives substitutions far more importance. If your opponent's defence is cancelling out your powerful striker for example you can change him out for someone you've given a speed boost to.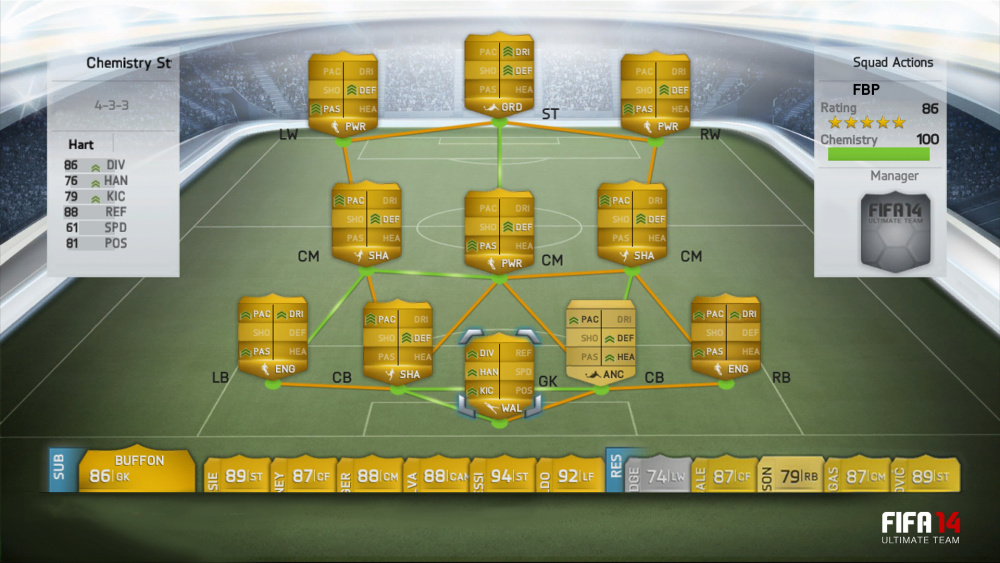 Player Loyalty
Formation and moral cards have been ditched which is great news allowing you to experiment with different formation without the expense of having to buy formation cards or the hassle of selling and buying players. They've been replaced with player loyalty.
Player loyalty isn't bought, it's earned. Players you get in packs will automatically be loyal to your team and will receive a +1 chemistry boost but players you buy in the transfer market will have to play 10 games before they're considered loyal and get +1 chemistry.
More Incentive To Buy Packs
As well as getting instant player loyalty, players acquired in packs will get a basic chemistry style with gives a +1 boost to all their stats. This is a nice little incentive for opening packs rather buying players. Specific chemistry style consumables will add +2 and even +3 on some card stats so they'll still be worth getting too.
Will this make you spend more on Ultimate Team packs in FIFA 14?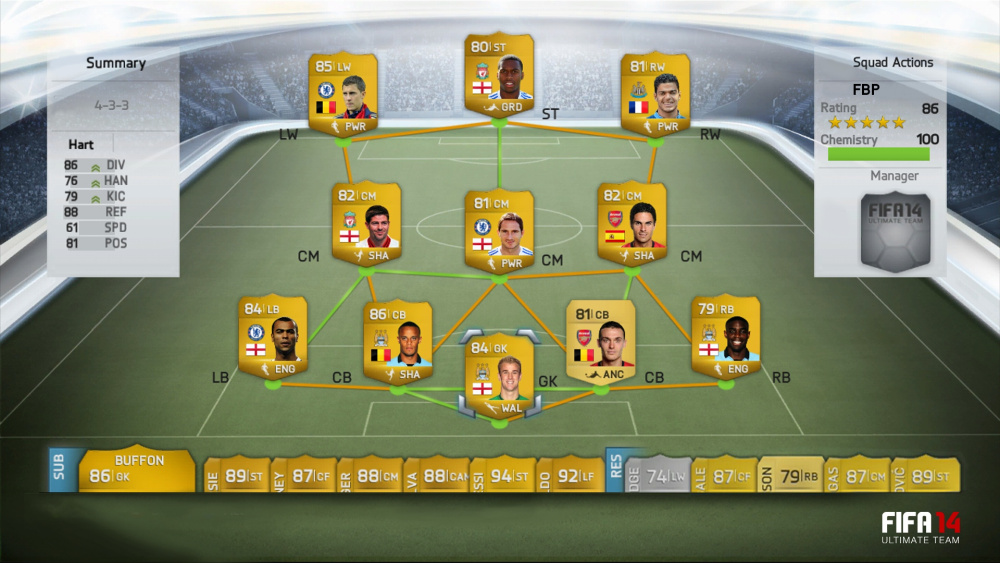 Single Matches Make A Return
The disappearance of online single matches this year saw was a major factor in skills compilations on YouTube being usurped by pack openings and player reviews. With no option to play casual games getting worthy skills footage became a much more drawn out task due to having to sweat it out in the higher divisions or in later stages of the cups.
Not being known for being backwards in coming forwards the YouTube community sounded off to EA Sports (using less expletives than I imagined) and EA listened by bringing online single matches back in September. Friendly matches are back too.
You can also access your Ultimate Team across old and new generation consoles.
More FIFA 14 Ultimate Team Information Still To Come
EA haven't released all the FIFA 14 Ultimate Team information yet though. They're keeping some big news back for Gamescom.
What do you think so far and what do you think the big news could be? Let me know in the comments below these screenshots.