You can build an Ultimate Team with 100 chemistry without all of your players having maximum player chemistry but are you getting the most out of them?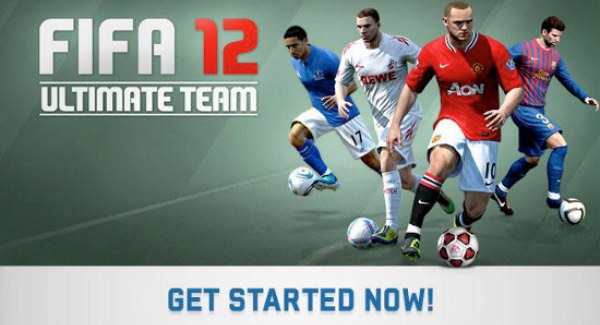 Each time we've covered Ultimate Team Chemistry previously on UltimateFIFA.com we've focused on attaining 100 chemistry for your team.
After receiving several e-mails and comments asking about the effects of individual player chemistry we decided to put our lab coats on and experiment!
Stuuu J's comment on a previous guide:

"good guide but way too hung up on team chemistry. that means nothing. its all about player chemistry."
(Thanks for buttering us up with "good guide" Stuuu before kicking us in the nuts…)
Player Chemistry vs Team Chemistry Experiment
The Guinea Pig
Robinho… (Still one of my favourite players on Ultimate Team. He's fast, skilful and agile with a good shot).
He was a CF with a preferred 4-2-3-1 formation.
Control Teams
French / Japan Hybrid
Serie A Team with Brazilians
The Method
Low Individual Chemistry
First I played him in my French / Japan Hybrid team as ST (out of position) in a 4-3-3 formation.
He had a low individual chemistry of 2 however the team chemistry was a high 93. (Thanks largely to the gold manager)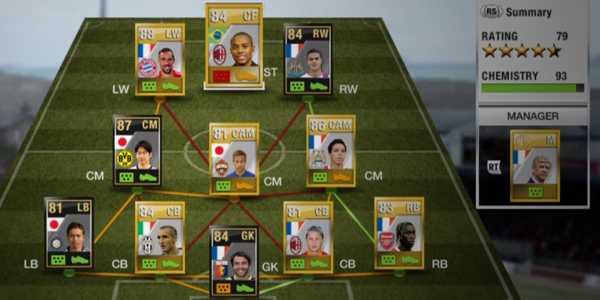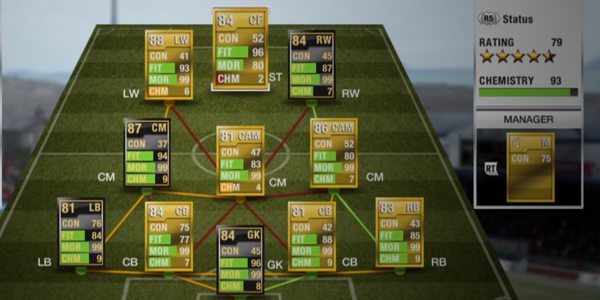 In the few games I played he went missing. He was rarely available to pass to (without me having to work really hard) and his forward runs seldom left me with an available through ball.
High Individual Chemistry
Next I played a few games with Robinho in my Serie A side in CF (his correct position) and in his favoured 4-2-3-1 formation.
The team had an overall chemistry of 100 but this time Robinho himself had full 9 chemistry.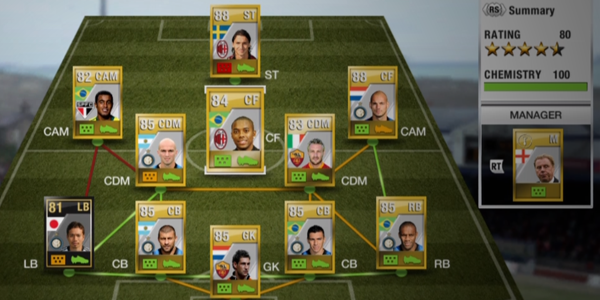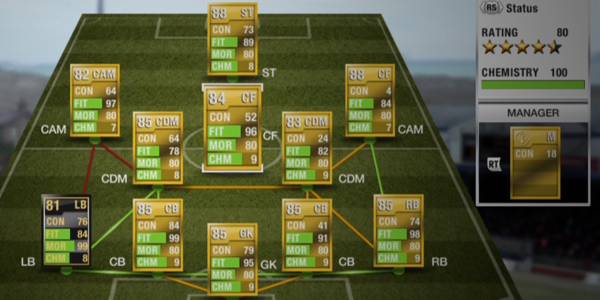 With an individual chemistry of 9 he was a world beater. He seemed involved in everything. He always made himself available for a short pass and he made some great forward runs.
Conclusion
Robinho was still the same player on the ball, his passing, skills and shooting were all the same.
The difference came from his movement off the ball, his movement in relation to his team mates and specifically the ball carrier.
Although I only tested a forward, it made me worry about my defenders individual chemistry. Movement and co-ordination between defenders is vital to plugging those holes at the back.
I'll be honest; I was shocked at the results. I had an idea that individual player chemistry had an effect but I underestimated exactly how much!
The chemistry building techniques in our Ultimate Team Chemistry Guide still ring true but more emphasis should be given to getting the highest individual chemistry for each of your players, not just getting your team chemistry to 100.
So, my advice is; if you're struggling to break teams down by passing or your defence seems to have more holes than Wepeeler's underpants then take a look at your individual players' chemistry.
In conclusion, it seems like Stuuu J's kick to the nuts was justified. Thanks Stuuu.