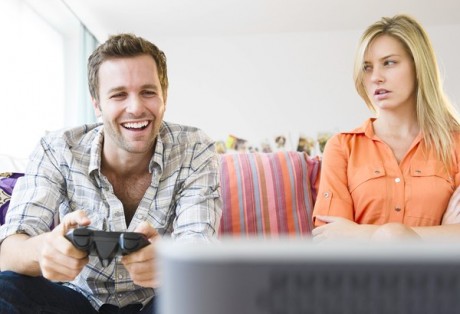 According to a survey of over a thousand newly single people, around 12% of people said FIFA 13 was the reason their relationship ended.
That's over 1 in 10 people that blamed FIFA 13 for their recent break up!
Digital Spy went on to reveal that:
"Of those 12%, 43% said that one person in the relationship was guilty of spending more time with FIFA 13 than their partner."
It's not just the lads that are guilty. 13% reported it was the girlfriends that were playing the game too much!
Doesn't your partner understand that your only 3 points from Division 2? Don't they understand that your only 50XP from unlocking a blue afro!? Use our top tips to get back "in the game" if FIFA 13′s taking over.
Top 5 Tips To Keep Your Girlfriend Happy Whilst Playing FIFA
(Girls, I don't think you'll ever need an excuse to play FIFA so these are for the boys…)
Tell her that you work for a charity and that your Pro Club mates are a bit special and you're helping to rehabilitate the back into them community. She'll see what a sensitive caring chap you really are and love you even more.
Win loads of money playing FIFA 13 with Virgin Gaming and lavish her with gifts! After a new handbag and a few pairs of shoes maybe she'll forget she's got a boyfriend. Be careful though, if you win one of the big tournaments she might not let you stop playing FIFA!
Man United fans, start calling  your manhood Van Persie for a few days. Then when you tell her that you're off to increase your VP's stamina and ball control she'll be impressed that you've finally started thinking of her in that department.
Buy the England kit for your Ultimate Team. Tell her the World Cup is on and that you're not going to get a chance to watch it for another 4 years! FIFA 13′s graphics are good that you could probably get away with it. Just don't get past the quarter finals though or she'll never believe you!
Tell her your close to unlocking the Fancy Flicks trait. That ought to get her going…
Disclaimer: UltimateFIFA.com accepts no responsibility for slaps in the face as a result of our rubbish tips.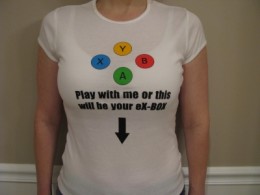 If all else fails and you find yourself single again just remember:
FIFA doesn't moan when you go out with your mates.
It doesn't make you go on shopping trips that go on and on.
FIFA let's you play other games without getting jealous.
FIFA doesn't make you spend all of your money on…………… Oh hang on………. Ultimate Team :S
What excuses do you use to keep the girlfriend (or boyfriend) happy whilst you're playing FIFA???
Founder of UltimateFIFA.com, Evertonian *groan*, entrepreneur. I'm a Chartered Member of the Chartered Institute for Securities and Investment which I put to good use in the Ultimate Team market. ;)