Do we have evidence that new coloured Ultimate Team cards will be available in the March Ultimate Team update.
KillHollywood seems to think so and he's put forward what could be evidence and a very good case for what they could be in his recent video above.
New Ultimate Team Card Designs

He suggests that the cards could possibly be Euro 2012 or Olympic In Form updates but at the moment this is all speculation.
He also says that the footage has been taken from the PC version of Ultimate Team so there's always the possibility that it's a hack but apparently the image below shows a purple David Beckham card turning up in the PS3 marketplace.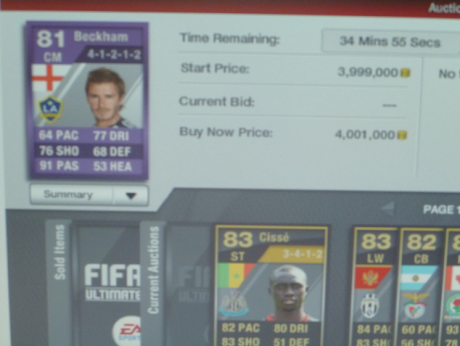 So what do you think? Are the new cards legitimate? If so what could they be for?
Founder of UltimateFIFA.com, Evertonian *groan*, entrepreneur. I'm a Chartered Member of the Chartered Institute for Securities and Investment which I put to good use in the Ultimate Team market. ;)