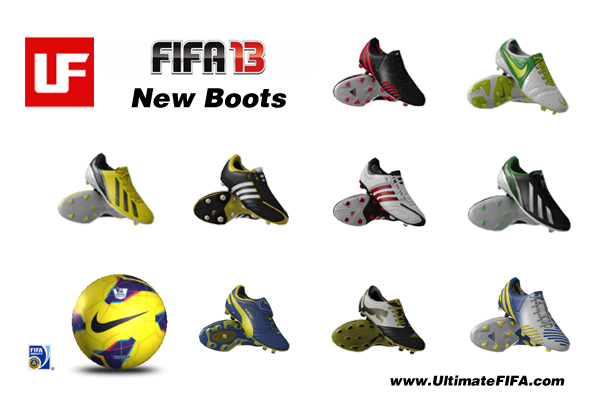 Forget the gameplay, the graphics or the AI, new boots are where it's at. And this week there's been some new boots added to FIFA 13!
Second only to hairstyles in the "Most talked about" subject in FIFA, football boots in FIFA 13 get an unusually high amount of attention.
Maybe it's because if you look good you'll play with more confidence on the pitch, maybe it's because you don't want them to clash with your handbag.
Whatever the reason, for all you football fashionistas out there, here's the new boots added to FIFA 13 this week. (Oh, and there's a ball too…)
FIFA 13 New Boots