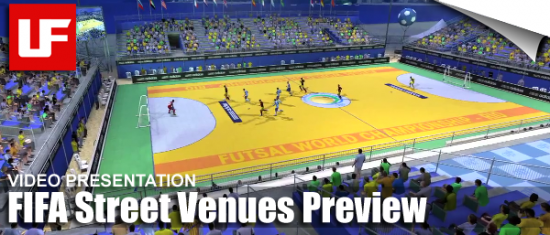 Following Gary Paterson's introduction of the FIFA Street Game Modes, Sid Misra is here to talk us through the dynamics of the different venues available in FIFA Street.
In the FIFA Street Venues Preview video, the EA SPORTS' Line Producer explains that the 35 magnificent venues aren't just for show!
Environmental Physics
The venues come in different styles and sizes to reflect the different game modes involved and EA have introduced Environmental Physics.  What this means is that the bounce of the ball will react differently depending on the type of surface it hits.
For example, concrete pitches will feel different to hardwood pitches and turf pitches will feel differently again.  The walls and made of different materials and textures too (except in Futsal where there aren't any…) and bounces will vary off them too so be aware when doing one twos.
"The venues effect the way you play the game."