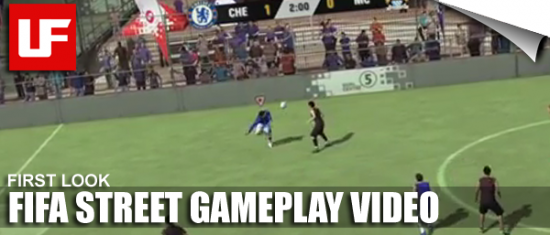 Finally we get to behold some FIFA Street gameplay action in the latest video to hit our YouTube screens.  Gary Paterson, Creative Director talks us through EA SPORTS' "New Direction" and the vision they had when making the game.
The gameplay looks fluid and the skill moves blend seamlessly. We've already seen how striking the graphics are and how much attention to detail has gone into each stadium. We've also heard about Street Network, but this FIFA Street gameplay video also gives us a taste of the atmosphere that could make the showboating even sweeter.
Street Ball Control
We also get a proper introduction to Street Control.  When you hold the left trigger your player will stop still and the left thumbstick will then allow you to maneuver the ball around quickly tempting your opponent into that wrong move.
Take a look and let us know what you think.