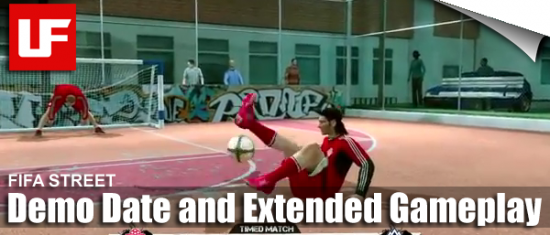 We'll finally be able to get our hands on FIFA Street as the FIFA Street release date is confirmed as 28th February 2012.
FIFA Street Demo Release Date: 28th February 2012
The teams, players and game modes that will be available to us is yet to be released but will keep you posted as soon as we find out.
Those of us who are lucky enough to have an EA SPORTS Season Ticket will be able to download the full game on 10th March 2012.  *Books day off work*
To whet our appetites and following on from EA SPORTS Official Game Modes preview video, we can now wrap our eyes around some extended FIFA Street Gameplay Videos featuring the different game modes themselves and have a good look at what we'll be experiencing come demo release day.
The following gameplay videos featuring game modes such as Futsal and Panna Rules were brought to us by FIFASeries.com.
FIFA Street Gameplay Videos