A lot more thought needs to go into taking free kicks in FIFA 13.
With so many more free kick variants and options at your disposal it's going to take time and practice to find out what works and what doesn't work in any given situation.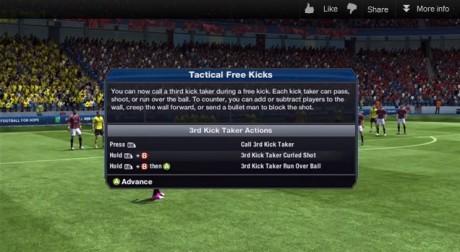 Thankfully FIFATipzHD has gone some way to shortening our learning curve by coming up with this great FIFA 13 tactical free kicks tutorial.
First off they go over all over the normal types of free kicks available to us in FIFA 13 and then move on to demonstrating how to perform each variant of the new tactical free kicks from about two and a half minutes in.
We're building up to a whole host of FIFA tips and tutorials here on UltimateFIFA so if you haven't already make sure you subscribe for free updates and get all of the news and tutorials straight to your inbox!