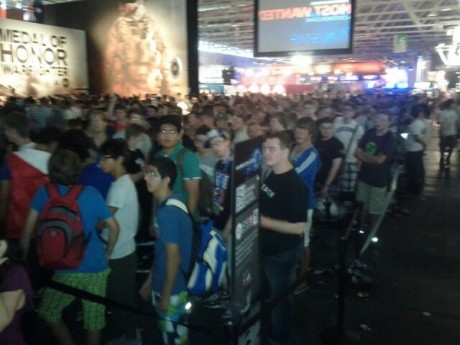 No, it's not a One Direction concert – These people are all queuing to have a blast on FIFA 13 at Gamescom! I'm going to go out on a limb here and say that this game is going to be quite popular…
As more and more people get to the front of the queue more and more FIFA 13 gameplay footage pours onto the world wide web.
Thanks to FIFASoccerBlog for collating these great FIFA 13 videos.
First Look At FIFA 13 Gameplay Footage
KSIOlajidebt
Calfreezy
Nepenthez
IGN
Other FIFA 13 Gameplay Videos