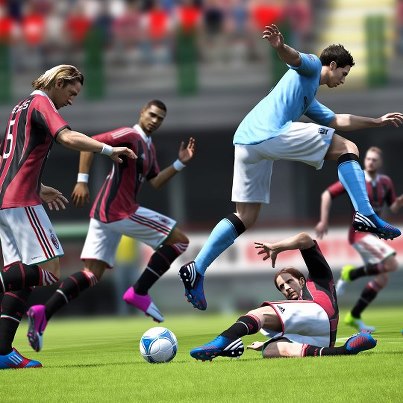 The wait to get your hands on FIFA 13 is nearly over. The FIFA 13 Demo will be released on Xbox 360, PS3 and PC on 11th September 2012.
The featured FIFA 13 demo teams will be:
AC Milan
Arsenal
Borussia Dortmund
Juventus
Manchester City
Unfortunately we'll be limited to 6 minute matches (3 minute halves) and the FIFA 13 demo stadium will be the Etihad Stadium during the day in dry weather.
The FIFA 13 demo will apparently also include some of the new skill games that will be a big part of player development in the final game and showcase bit of EASPORTS Football Club (billed as football's social network).
We're still not sure when the FIFA 13 Ultimate Team web app or the new Ultimate Team app for iPhone that was scheduled before release of the full game but with FIFA 13 Ultimate Team news imminent we'll keep you posted.
Until then you can take a look at the latest FIFA 13 trailer, watch some FIFA 13 gameplay or read tonnes more FIFA 13 news.
Founder of UltimateFIFA.com, Evertonian *groan*, entrepreneur. I'm a Chartered Member of the Chartered Institute for Securities and Investment which I put to good use in the Ultimate Team market. ;)