Did you wake up this morning and think to yourself, "I really feel like creating a team of Bronze Ultimate Team monster players today"? MattHDGamer did so he built one!  And he's only gone and bloomin' recorded the whole thing in a handy, easy to follow, descriptive and demonstrative piece of videomanship.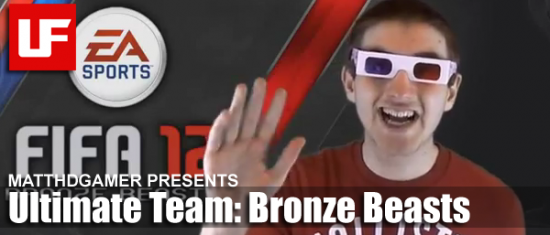 In his latest series, "Bronze Beasts", Matt highlights some cracking players that no Bronze team should be without and shows them tear up the action on the pitch.
Matt's created Bronze Beasts as a YouTube Show so expect a lot more episodes to come.  Be sure to follow Matt's new FIFA series and watch his Bronze Beasts evolve and maybe even drop him a sub!