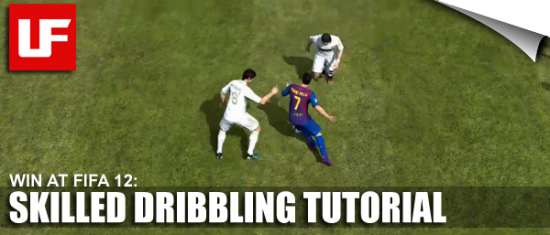 Skilled dribbling is probably one of the most effective but underused techniques of attacking play in FIFA 12.  Find out how to do it in our FIFA 12 Skilled Dribbling Tutorial.
It enables close control of the ball and allows you to get out of some really tight spaces.  It also provides a great change of pace and a huge acceleration boost on exit to help your player skip past defenders with ease.
Skilled dribbling comes in really handy for beating those players that overuse the contain button.
In the tutorial video we show you how to skill dribble in FIFA 12, show you where it's most effective and even give you a demontration of how effective it can be in online play.
If you'd like more details let us know in the comments. Also, let us know what other areas you'd like us to cover.