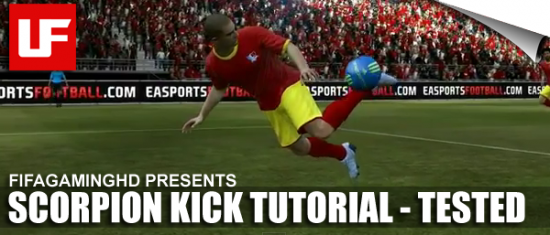 The Scorpion Kick on FIFA 12 is just down to chance, right??  Chillout165 begs to differ and has gone as far as put together a detailed FIFA 12 Scorpion Kick Tutorial showing us the exact scenario and buttons to press  to perform the skill shot almost at will!
There have been many scorpion kick tutorials in the past (we've even featured one on UltimateFIFA) but all have been ambiguous at best.  This video however, brought to us by YouTube's FifaGamingHD, has that many examples that Chillout165 must have cracked the scorpion kick code.
Still not convinced???  Check out Chillout165's tried and tested FIFA 12 Scorpion Kick Tutorial, crank up your console and have a go yourself!  Let us know how you get on.