Those of you that have downloaded the UEFA EURO 2012 Expansion Pack for FIFA 12 have got a chance to get your hands on some fantastic prizes courtesy of IGN.
There's a brand spanking new PS3, EA Games and even an England shirt signed by England's Number 1, Joe Hart up for grabs.
How To Enter
All you need to do is download UEFA Euro 2012, beat Holland with England by a three goal margin (ie 3-0, 4-1, 5-2) and send us a photo of the TV screen at full-time as proof. Send the photo along with your full name, address, and contact number to [email protected] with the subject line Euro 2012 before 1pm on Tuesday June 19th.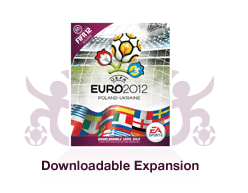 IGN will then pick 16 people at random to compete in a virtual UEFA EURO 2012 tournament using the FIFA 12 DLC at a secret location in London with the semi finals and final being played out on a huge cinema screen.
Head over to IGN for the full EURO 2012 competition details. Be quick though, you've only got 3 days to get your entry in!
We'd love to hear from you if you get chosen to attend the event. If you're lucky enough to be selected get in touch and we'll track your progress on UltimateFIFA.com.
Good luck!