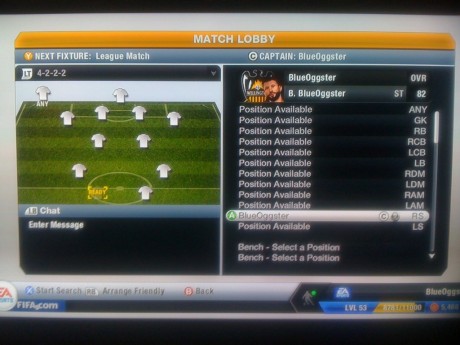 I've been heavily involved with FIFA Clubs since this beloved mode was first created with plenty of highs & lows during my tenure as a co owner of the biggest FIFA Club website and EA FIFA UK Game Changer.
Since stepping down recently I solely playing clubs most evenings as a social Club player with friends.
I recently started writing a blog about FIFA Clubs, nothing too serious more of a relaxed view with a dollop of adult humour for good measure.
Now for the serious stuff. I've always felt Clubs had massive potential right from the off, but with the emergence of Ultimate Team, which has certainly changed the landscape regarding Clubs & Virtual Pro's, it hasn't progressed as much as I had first thought and only time will tell if FIFA 13 Clubs can close the gap with Ultimate Team in terms of resources and development.
I'm absolutely delighted in joining UltimateFiFA and Coley and I look forward too sharing my experiences from a typical clubs night, with a bit of humour and with all the trials and tribulations that comes with trying to fit in my Virtual Pro career, namely the Wife!
Also, I'll share my thoughts regarding the Clubs Community in general and more importantly FIFA 13 Clubs.
With nearly 100,000 clubs created since the start of October, are we finally seeing a resurgence of FIFA Clubs?
I'll be talking with people around the FIFA Clubs community and those involved in delivering the latest installment of our beloved mode and get their take on this years Clubs mode.
Clubhouse
Social Club Player – View From The Wine Cellar
Regards
BlueOggster