Do you struggle to win Ultimate Team Matches? Do you constantly find yourself matched up against awesome Ultimate Teams? Use these 6 tips to dramatically increase your chances of winning Ultimate Team matches!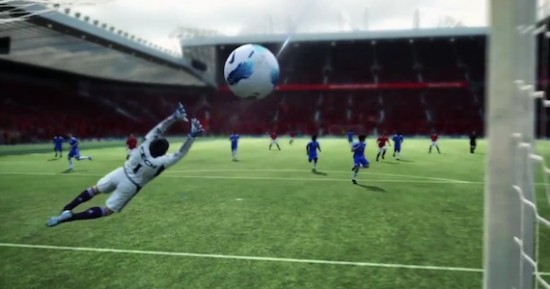 1. Mix up Your Team
If you play with your best gold team all the time you're going to come up against other people's best teams full of In Form players with pace and strength to burn. Unless you're an Ultimate Team demon a lot of the time your team will be worse.
Lower your team's star rating by mixing it with some silver or even bronze players in less important positions (like CDM, maybe one winger and one CB…).
This will match you up against team's with a lower star rating and get you easier games.
2. Don't Play Tournaments
The further you progress in tournaments the better the standard of opposition you're going to come up against.  Play single online matches for a generally lower standard of opposition.
3. Use a Bronze Bench
Put the worst bronze players you can find on the bench. It will lower your teams star rating considerably meaning you'll match up against even lower rated teams.
NB. Putting a 48 rated goalkeeper up front and then swapping him out for Drogba after 5 minutes doesn't effect your teams star rating – it just makes you look like a c**t.
4. Be Selective
Personally I hate this one as it usually takes me half an hour to find a game but… if you can't beat them join them.
In single online matches you get to see your opponents defence, midfield and attack stats as well as their team chemistry.  If it looks like they've got an amazing team back out and find someone else.
N.B. This is where putting a 48 rated goalkeeper up front and then swapping him out for Drogba after 5 minutes disguises your stats. Less people will back out against you but you'll increase the number of death threats you receive by 1000%.
5. Weigh Up Your Opponent
At the start of each match go defensive and counter attack.  For the first 20 – 25 in game minutes your priority should be not to concede. Use this time to analyse how your opponent plays (most players are one trick ponies).
Once you've got the makings of your opponent you can go more attacking safe in the knowledge that you're not going to get caught out by surprise tactics.
This tip has the added bonus that it will frustrate the hell out of your opponent making him force attacks and make mistakes.
6. Keep Your Team Chemistry High
I've said it before but Ultimate Team Chemistry makes a huge difference to how your team performs. With high team chemistry you'll have a great deal more attacking options and your team will defend as a tight unit. Of course everyone strives for 100% but keep it above 85% as an absolute minimum.
Go and Win Some Matches!
Now that I've given you the tips to win Ultimate Team matches and turned you into a fully blown tramp Ultimate Team player get out there and start dominating on FUT!
Have you got any tips of your own? Do you think that these tactics are cheap and should be stamped out? Let me know in the comments!