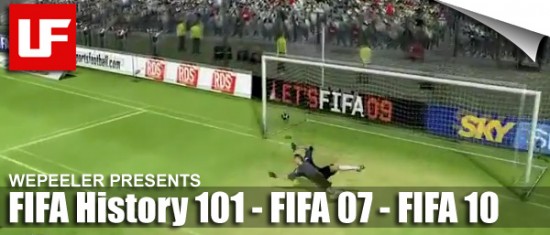 Our favourite FIFA Director, Wepeeler (Rob Smith) has made one of our favourite FIFA videos with FIFA History 101 (FIFA 07 – FIFA10).  The video takes us on a journey back though previous versions of FIFA and brings back some amazing memories from games of old!  And the skills on show even back then demonstrate why over 30,000 people subscribe to Rob's YouTube Channel to make sure they don't miss any of Wepeeler's vids.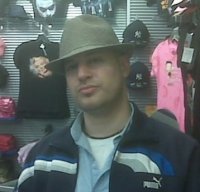 Wepeeler's been a huge asset to the FIFA community over the years and continues to spearhead FIFA's fast growing YouTube community!
You can catch Weepeler's Sweet FIFA Vidz episodes over at our Partners Sweetpatch.tv.
The FIFA series might have improved tenfold over the years but Rob's always been a legend!!!
In the words of the big man himself:
"Here's a quirky little edit I made featuring some goals I scored from FIFA 07-FIFA 10. Sorry for the quality on some of the goals, but I didn't have a capture card until FIFA 08. Hope you guys enjoy this video as much as I enjoyed making it. I can actually remember scoring every one of these goals!"
Make sure you Like, Favourite and whatever else you crazy YouTube maniacs do to give Wepeeler the credit he deserves!