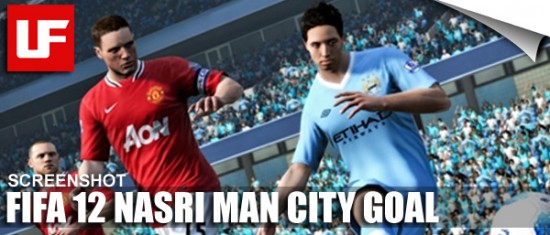 On the day Manchester City welcome Samir Nasri to the club, partners EA SPORTS have put together this commemorative image of a virtual Nasri scoring his first goal.
The picture has been created using an early version of the upcoming FIFA12 game – so you get a sneak preview of the game visuals as well as Samir in the new kit.
Despite EA SPORTS pulling out all the stops to piss off Arsenal and Manchester United fans in one foul swoop you get a really good insight into the visuals you can expect when you get your hands on the FIFA 12 Demo on 13th September.
I'm sure it's put a smile on your face if you're a Man City fan though. 😉
What do you reckon?  Too soon???