The wait is over!  EA have released their eagerly anticipated first FIFA12 screenshots.
With their very own FIFA12 screenshot promo video build up these screenshots had a lot to live up to!  So… What's the verdict???
I've also thrown up a couple of FIFA11 screenshots for comparison.
FIFA12 Screenshots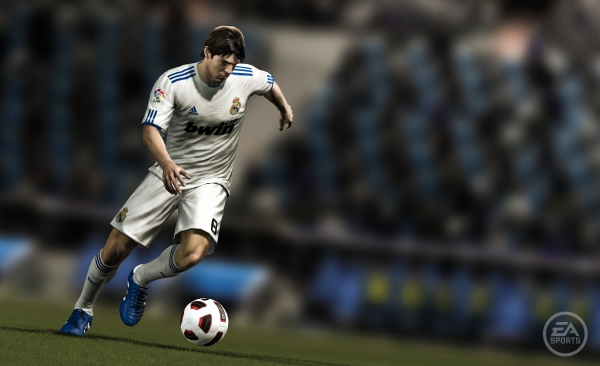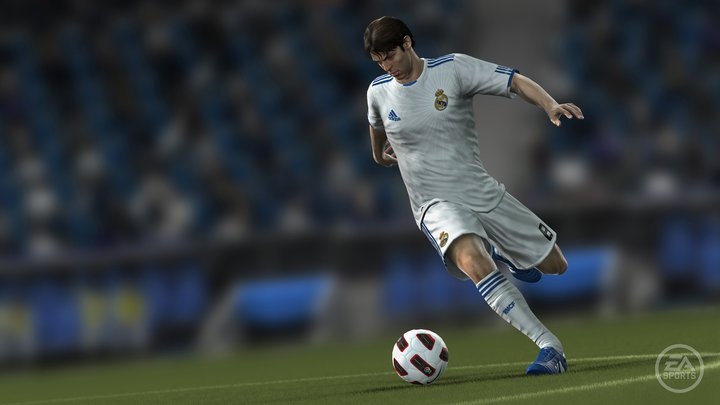 FIFA11 Screenshots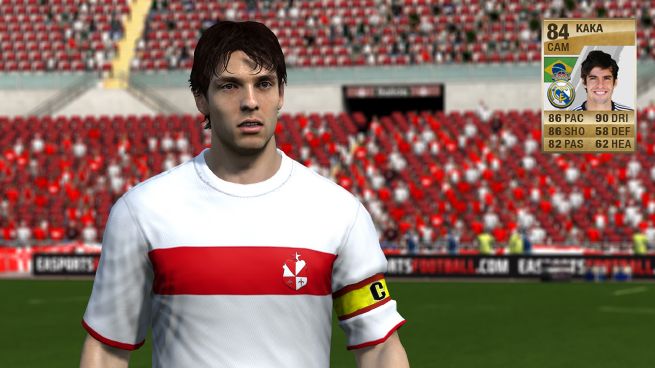 FIFA12 Screenshot Verdict?
So did the screenshot of FIFA11 star KAKA do it for you???  The lead up to the first FIFA12 screenshot certainly created a buzz around the FIFA community.
Now I know you guys are going to be all like "Wow, a ****ing screenshot. State!" (Do people say "state" any more…?) Anyway, on closer inspection there's actually a lot more detail in FIFA12 Kaka than his FIFA11 counterpart.
If you look at FIFA12 screenshots side by side with FIFA11 screenshots you can clearly notice the increased definition especially on the face, muscles and hands.  This is just a screenshot of one footballer with a ball but if you can imagine this level of details in celebration cut scenes and the like I reckon we're in for a pretty good looking game.  Let's just hope that the extra detail is not just limited to the graphics.
EA always build up huge expectations in the lead up to new FIFA editions and FIFA12 won't be any different.  I really hope they can deliver the great game that we'll all come to expect.
Now, I can't wait for the promo video for the next FIFA12 screenshot!