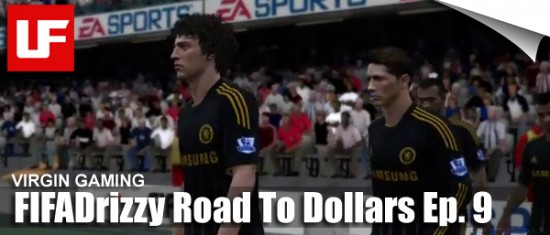 Still reeling from defeat in Virgin Gaming Road to Dollars Episode 8, DrizzyJames'  steps back on the pitch and continues his quest to earn $100 on VirginGaming.com.
This episode sees Drizzy take on fellow YouTuber Bateson87 in a grudge match worth $8.  Check it out to see who came out on top!
If you want to have a go yourself you can register at VirginGaming.com for FREE!
[Don't forget to watch in HD]