Managing any Pro Club is a tough, thankless task so imagine how difficult it must be if you're the manager of an iFVPA International Squad.
In this post I try to break down the qualities that all International FIFA Managers should possess.
You can also read my post on "What makes a Good International FIFA Player?"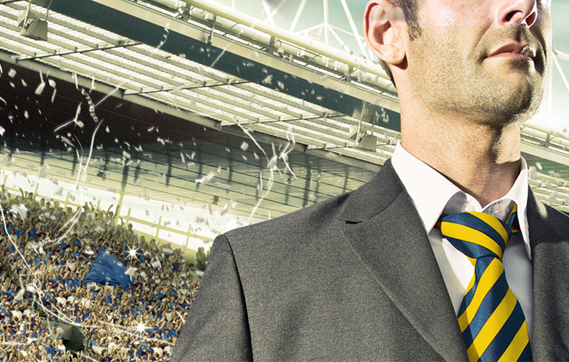 Who'd be an International FIFA Manager hey?  They must be mental!  If you've ever managed a domestic FIFA Pro Club you know how difficult it is to keep 11 players happy.  Imagine then if you had 20 PMs a day asking to join your team!  What then???
Well, you're going to have to have some attributes above and beyond us mere mortals.
Perseverance
Building a world class squad is going to take time.  It's not something that going to happen overnight and there'll be plenty of pitfalls along the way!  A good manager will know realistically what they want to achieve and be setting milestones to help them towards their goal.
Don't give up if the going gets tough.  If a set back happens then it's time for review, reflect on what's happened and re-evaluate your milestones to get back on track.  Whatever happens, you need the perseverance to reach that goal eventually even if it takes plenty of trial and error.
Organisation
Goes without saying.  Organising friendlies against teams that speak a different language can't be that easy – then selecting the squad and making sure all players check in and turn up on time.  Organising substitutes in case of drop outs.
Then there's the selection process – keeping track of all the applicants, replying to PM's, trialing players and keeping on top of player form.
Players need to appreciate how much time and effort goes into running an International FIFA squad.  It's a voluntary job done by people who often have a lot of other commitments outside FIFA to deal with too.
Manage Expectations
With millions of Virtual Pros all over the world, there's going to be an awful lot of people believing that they should be in the National Team.  It's important to manage players' expectations.  Be straight about what's involved from the outset.
Detail application procedures – recruitment processes.  Let people know how and when they will be informed if they have or have not made the cut.
It's a very difficult skill to master but managing the expectations of players can often ease any repercussions of any difficult decisions.
Resilience
You can't please all of the people all of the time.  Well, in the case of a FIFA International Manager if feels like you can't please any of the people any of the time!
You need to remember that you're the boss and you're in the results business!  You're not there to make people happy – you're there to win matches and win tournaments.
You're never going to please everyone; unfortunately that's the nature of the job.  Just remember to take constructive criticism on board and let the destructive stuff bounce off.
Dealing with Egos
Managing an International FIFA Team you're hopefully going to meet some of best players in the business.  Unfortunately, in a few cases with BIG talent comes BIG ego!  Your job as an International Manager is to build a successful squad of players who are capable of working together to achieve your goals.  If someone's ego is disrupting the balance then it needs to be dealt with fairly but firmly.
No one player will ever be bigger than the team.
Motivation
As I mentioned before there will inevitably be setbacks – it's how, as a team, you deal with those setbacks that will determine how successful you are.  You'll need to learn what works best for your team to get them to bounce back after a loss or a disappointing performance.  Is encouragement needed or does a rollocking work best?
At an individual level you're going to have to leave some very good players on the sidelines.  You can only send 11 out onto the pitch!  How do you keep these players keen to be a part of the squad?  Even if they're not playing now, they'll no doubt play a big part at some point along the campaign.
Communication
I'll finish on one of the main points for me (and it ties back to managing expectations).  Good communication is essential for managers of all levels.  Keep not only the squad but also the players waiting in the wings updated.
Let everyone know your goals for the team and the milestones you want to hit along the way.  That way everyone will feel part of the journey and will all be working together towards the same objective.  It will build a sense of togetherness essential for all successful teams.
Take constructive criticism on board and try to respond even if you disagree.  But remember, at the end of the day, you're the boss and you make the final decision.
If you haven't already, take a look at my post, "What makes a Good International FIFA Player?"
What else makes a good International FIFA Manager?  Let me know in the comments.