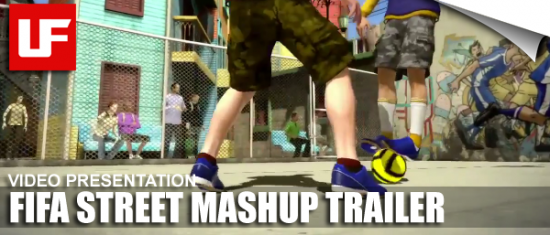 The latest FIFA Street trailer to grace our screens introduces some amazing new tricks and skills!
Once again jump aboard the showboat as EA SPORTS gives us a real taster of some of the unbelievable tekkers available as demonstrated by real skillers and their virtual counterparts.
With FIFA Street's expected due date of March 2012 we're really keen to see what other treats EA have in store to whet our already hungry appetites towards one of the most eagerly anticipated FIFA titles.
Good skills again to FIFASoccerBlog for uncovering this great trailer!
FIFA Street Mashup Trailer