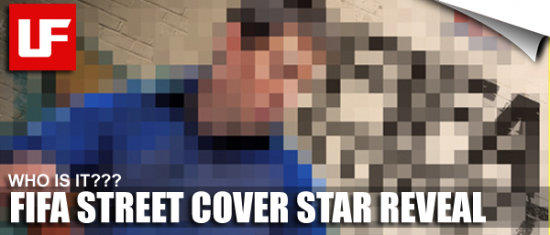 Who is the FIFA Street Cover Star???  Take a look and see if you can tell!
Every 12 hours, on their Facebook Page, EA SPORTS FIFA will reveal a little more of the world soccer star who will grace the cover of the forthcoming FIFA Street.
Guesses so far are ranging from Javier Hernandez and Frank Lampard to Phil Jagielka and Emile Heskey!??
UltimateFIFA Depixelization Experiments

Now, over the last few hours we, at UltimateFIFA, have been doing some pretty extensive scientific research to depixelize the image including heavy squinting and dropping the image down in size a peg or two and, after much deliberation and a few arguments, we reckon we know who it is…
Take a look at the image over on the right and let us know who you think it is!
Here's the full size image for you to check out too: