Get ready for a FIFA battle that could change the standard of FIFA videos forever!  This is the big one guys, some of the World's greatest skillers all behind one camera… (Well, two really…)
The brainchild of TheWill1708, the UK will take on Scandinavia in FIFA Montage Madness,  a battle of 2 videos, 2 Top Gaming Editors and 12 of the best FIFA tricksters around to take home the prize of Best FIFA Montage Video.  Madness!!!  Let's get down to business…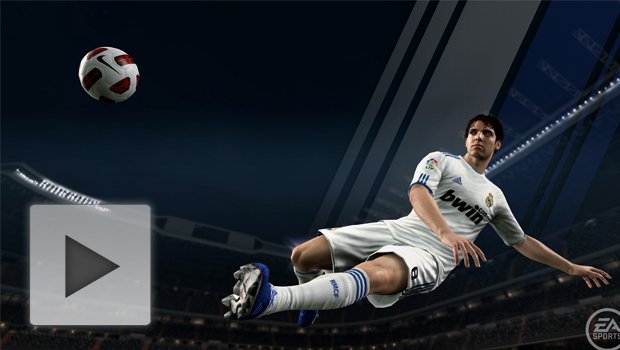 The Teams
UK
Duaineml0 (Captain)
R9Rai
Joshflip1989
Small Beans
Zerkaa
KSIOlajideBT
Editor:  iDUELi
SCANDINAVIA
FifaRalle (Captain)
Teodor 8
Mr AfroTape/Afro PLays Fifa
II Skold 7
Truls Ringseth
GudjonDaniel
Editor:  iXagy
The Judges
With FIFA freestylers and mammoth editors of this stature the Judges were always going to have to carry some authority in the FIFA community and who better to decide the outcome than these FIFA Giants?
Hjerpseth
BarcaBoy
Ph1lp0tt0
Wow!  What a line up!  I wouldn't mind seeing some Judges FIFA Montage Madness…!  Judges versus the winners???  Anyone else feeling this…?  (I'm sure we could turn a blind eye on conflicts of interest…)
FIFA Montage Madness organiser, Will, wanted to give as much freedom to the teams as possible so as not to stifle their creative juices however he did lay down some ground rules:
Rules of Engagement
Montages should be no longer than 6 minutes each.

All music used must be non-copywrite (know any resources for the boys?  Let us know in the comments…  If ever there's an opportunity for an unsigned band to get some exposure, this is it…)
Each team member must appear in a minimum of 3 clips in their teams Montage Video.

Players have 1 month to gather footage and then the editors get a further 2 weeks to work their magic.

Players cannot play against players on their own team or people on their friends list.  (However they can use clips from games played against members of the opposing team).

Players can play subscribers and followers (this is a great idea to get the community involved! – Anyone fancy their 15 seconds of fame?)
The End Product
Both teams' Montages will be uploaded to FifaGamingHD's Channel and then the results will be posted on Barcaboy's channel.
And remember people, all the people involved are doing this for fun and the community.
I for one can't wait to see the end results – I'm expecting big things!  We'll keep you updated with the progress of FIFA Montage Madness and you can also follow Will on Twitter here and check out the hashtag: #FIFAMontageMadness.
All the hype around FIFA Montage Madness got me thinking of my personal 5 Best FIFA Videos so I thought I'd post them up here.  Go and check 'em out!