There've been some pretty cool features introduced to FIFA 12 on the Wii this year.  Whilst they might not suit everyone they certainly look like a shed load of fun and might even convince me to buy FIFA 12 on the Wii this year…
Take a look at the Screenshots: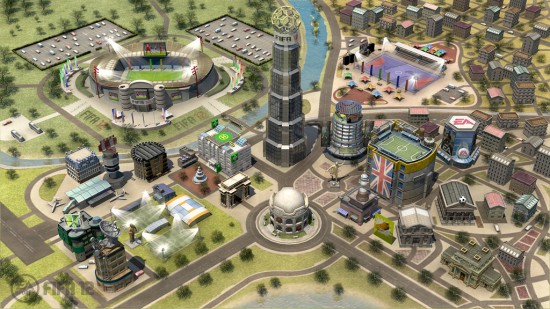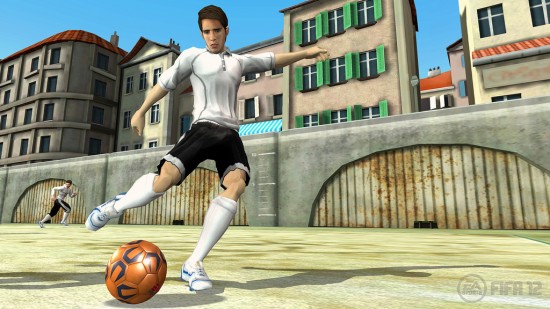 FIFA 12 Wii Details thanks to Dave at FIFA Soccer Blog and EA.com:
FIFA City
See you personalized FIFA City grow as you complete and earn awards in every game mode.  Earn buildings and infrastructure, better players, passionate fans, and grow your city into one of the world's most desirable places to play.  Unlock coveted players and build your own dream club of international superstars.
Intercity Cup
Defeat neighbouring cities in exclusive streets and stadium tournaments to claim the Intercity Cup.  Complete awards in other game modes and hit population milestones to earn rewards—better players, powerups, and new kits—to create the biggest city and best club.
Awards
Featuring over 100 all-new awards throughout every game mode.  Net the Last Gasp Winner in injury time or score a goal from a Scorpion Kick and you are on your way to building the best FIFA City.
Be A Manger
All-new manager mode enables you to take your favourite club to the top of the league tables –and keep them there!  A new transfer market will test your resolve as a manager and challenges you to manage your budget as you buy and sell players and upgrade facilities.  Utilize a new training system to develop and train your players into the next football legends.
Custom Tactics
Become a first-team coach with the power to customize formations, tactics and more so CPU players and your team perform just like the real-world team or how you think the real team should play.  Save your tactics to make strategic decisions to exploit your opponent's weaknesses during the game.
Streets to Stadium (Be A Pro)
FIFA Wii brings its own unique style to the classic Be A Pro experience.  Put yourself in the game with Create Player as you play your way from the streets into the biggest football stadiums in the world.  On your way to becoming the next great football star you can unlock items such as trick packs, celebrations, or new hairstyles, earn fame and ultimately awards for your FIFA City.
Choose to play locked to a player or in control of the whole squad as you try to complete your Created Player-specific match challenges-the key to your success in the mode.
Hit The Streets
Decked out in cool street wear, compete in 5 versus 5 street matches in famous cities and indoor environments.  Customize the rules of each match for a true test of skill.  Choose from different match types—first to score, Tug of War or timed—and from a variety of different goals to test your skills, including elevated nets for lofted touch shots, wall goals for continuous action and mini nets to test accuracy.
Hit The Pitch
Play a traditional 11 versus 11 football match, choosing from over 500 licensed teams from over 30 leagues, with authentic kits and stadiums.
User-Controlled Celebrations
Maneuver your player around the pitch to perform celebrations after every goal. Plus, you can unlock hidden celebrations.
In-game Street Power-ups
Build up momentum in your power meter and then activate game boosters at key moments in the game.  Choose from power blasts, shockwaves, shoulder barges, big versus little and more.  Or turn them off to play a more authentic street style.
Tournament Mode
Play in a variety of different offline tournaments to test your skills.  Play with your friends, play against them.