Wondering what your Ultimate Team cards are going to look like in FIFA 12?  Check out the latest screenshot released EA SPORTS at Gamescom.
The new clean and crisp design look to have a less complicated design than the Ultimate Team cards of years gone by which will be a welcome sight to all you guys that turn them in to customised avatars for the various forums.
(Click through the image for a larger version)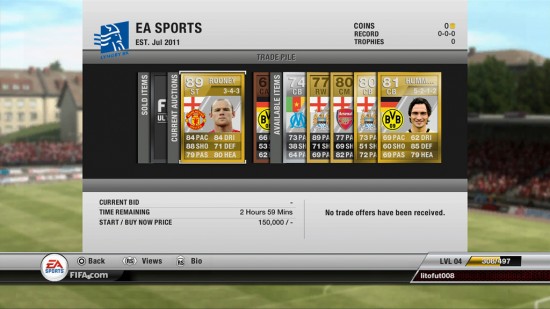 FIFA 12 Ultimate Team will be released straight off the bat on disk this year (EA would be crazy to miss out on all that dosh).
Previous Ultimate Team players will receive a couple of free packs and be able to manage their FIFA 12 Ultimate Team online from September 20th.