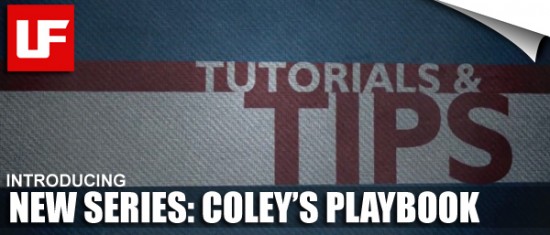 Want great FIFA 12 Tips and Tutorials throughout the whole of FIFA 12?
Welcome to Coley's Playbook!
This video series is going to run from the start, right through to the very end of FIFA 12, and I'll be bringing you the finest tips, and tricks of the trade, from some of the best players on FIFA…
I'll be taking you through the basics, all the way to some pretty advanced techniques, all designed to help you improve your game, get the most out of FIFA 12, and hopefully help you climb your way up those leaderboards.
As well as tips and tutorials I'll be analysing matches from top FIFA Players, and Pro Clubs, to see first hand the techniques they use play good football and ultimately win matches.
If you want to keep up to date with Coley's Playbook you can subscribe using the form over to your right. 😉
If there's anything specific you'd like to see in Coley's Playbook give me a shout in the comments and I'll see what I can do!