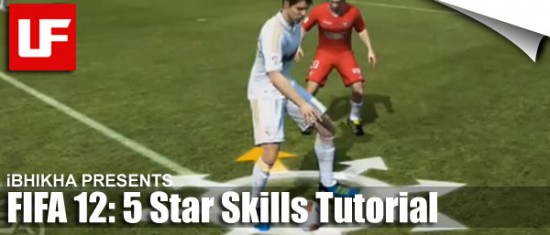 All aboard the showboat!  We're bringing out the 5 Star Skills!  Continuing in the FIFA 12 Skill Moves Tutorial series iBHIKHA demonstrates how to do all of the top level skills in the game.
Ball Roll Fakes, Elasticos, McGeady Spins, this tutorial has it all.  It also show how to do the heel chop which is explosive this year and my personal favourite, the scoop turn!
Which is your personal favourite skill move from FIFA 12???
You can also check out:
FIFA 12 1 Star Skills Tutorial
FIFA 12 2 Star Skills Tutorial
FIFA 12 3 Star Skills Tutorial
FIFA 12 4 Star Skills Tutorial
FIFA 12 5 Star Skills Tutorial
http://www.youtube.com/watch?v=Dzm77IVlNMo