FIFA 12 Skill Moves Tutorial: Complete 2 Star Skills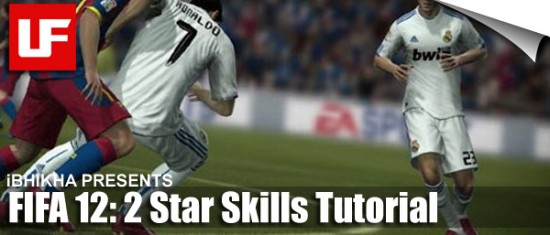 Mastered the 1 Star Skills?  In that case take a look at the second skills tutorial in the series; surprisingly the complete 2 Star Skills Tutorial for FIFA 12.
In this tutorial brought to UltimateFIFA by iBHIKHA shows you how to successfully pull off body feints, step overs and more.
You can also check out:
FIFA 12 1 Star Skills Tutorial
FIFA 12 3 Star Skills Tutorial
FIFA 12 4 Star Skills Tutorial
FIFA 12 5 Star Skills Tutorial
FIFA 12 2 Star Skills Tutorial
http://www.youtube.com/watch?v=QQUgdmjfgPo