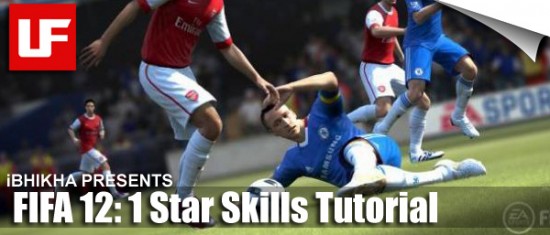 FIFA 12 is upon us and hence forth come the tutorials.  First up is the FIFA 12 Skill Moves Tutorial Series starting with the complete set of 1 Star Skills.
With the new Tactical Defending and the need for opponents to skilfully time their tackle there's never been a better time to have a couple of skill moves in your arsenal.
This tutorial brought to UltimateFIFA by future YouTube star iBHIKHA shows us how to do all of the 1 star skill moves in FIFA 12.
You can also check out:
FIFA 12 2 Star Skills Tutorial
FIFA 12 3 Star Skills Tutorial
FIFA 12 4 Star Skills Tutorial
FIFA 12 5 Star Skills Tutorial
FIFA 12 1 Star Skill Moves Tutorial
http://www.youtube.com/watch?v=bJrsMztDX6A