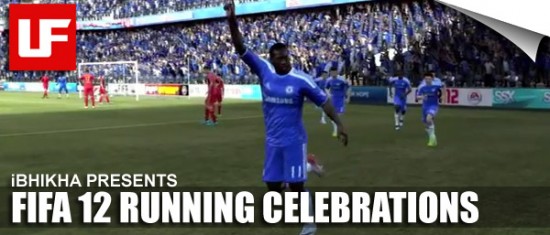 UltimateFIFA regular iBHIKA brings us all of the FIFA 12 Running Celebrations in another great looking tutorial video.
We brought you a FIFA 12 Running Celebration Tutorial a while back but we wanted to bring you this one as well to continue iBHIKA's great FIFA 12 tutorial series.
With the immersion FIFA 12's atmosphere provides, a good celebration puts the icing on the emotionally charged cake.
After watching this, rather than just aimlessly pressing buttons to see what happens you'll have full control to celebrate in style!
Founder of UltimateFIFA.com, Evertonian *groan*, entrepreneur. I'm a Chartered Member of the Chartered Institute for Securities and Investment which I put to good use in the Ultimate Team market. ;)